Happy Friday!! O.M.G. am I excited for this weekend! We are heading up to Mammoth to hit the slopes! Apparently there was about 4 feet for fresh powder this week, so basically it's now or never. I'm pretty much bubbly over with joy to have Bev here from Bev Cooks. In case you don't know Bev she is basically the best commenter in the history of the world. Dinosaurs included. Literally. I kid you not, each morning I wake up and Bev has left a hilarious comment on whatever I posted. It basically sends me on my way with a giant smile on my face. She also has killer recipes. So basically she's awesome. And today she cooked up a delicious dinner for us. I'm totes making this for Valentine's Day this year. Take it away Bev!
Hello, helloooo! I'm Bev and I blog over at Bev Cooks. Fab-uh-lush to meet ya. I can't thank Gaby enough for letting me annoy the tar about of you gu— I MEAN—guest post for her today. She's the best.
Okay so let's talk about chicken spiedini. And um, first of all, my auto-correct changes the word to "speeding." Because chicken speeding makes WAY more sense.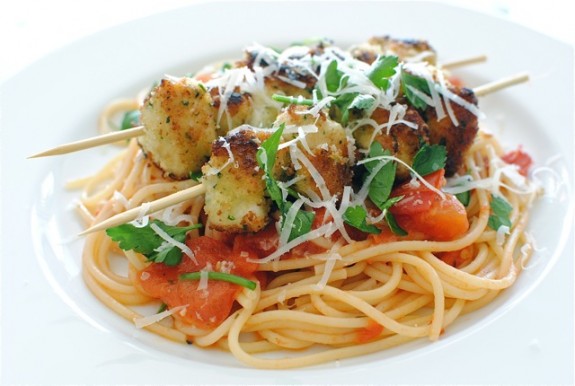 Have you spiedini'd before? It's basically the Italian word for skewered meat or fish. Oh my face, let me tell you. A couple of years ago hubs and I were invited to a dinner party where all I had to do was sit and watch and drink and talk and not make a terd out of myself. I can tell you that I was successful at least 45% of the time!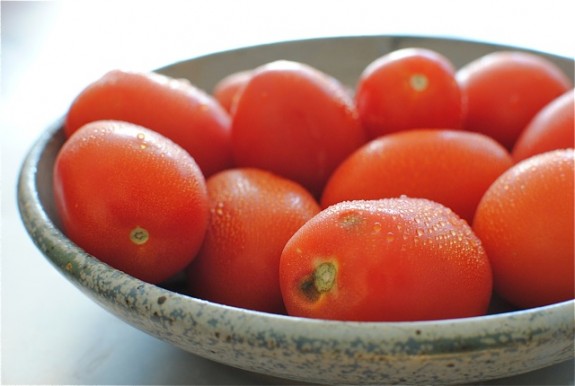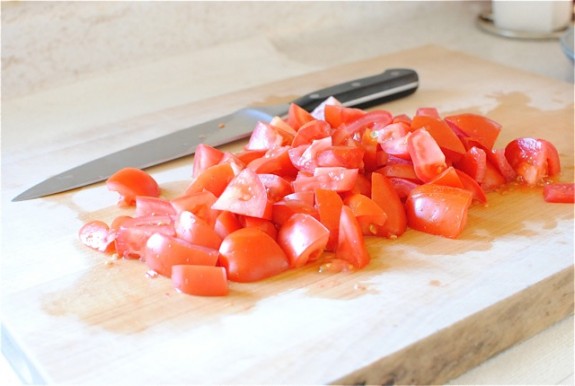 So, the main course comes out….chicken spiedini. There they were. All perfectly browned and crispy and sexy. Sitting like little champions on top of a bed of silky strands of spaghetti. Enveloped in the deepest, most beautiful stewed tomato sauce I'll ever understand. Shavings of fresh parmesan fell to garnish the dish in slow motion. Fresh parsley dotted the plate in all its vibrancy and crispness. And I stood up. And looked at it. And pointed at it. And bawled my eyes out. And had to be taken to another room to calm down and act like a grown up.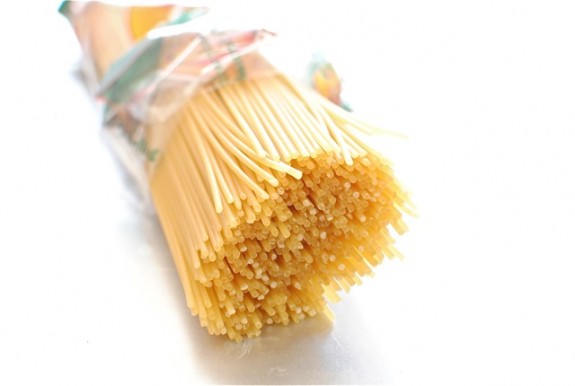 THIS WAS BEFORE I EVEN TASTED IT.
I don't really need to go into the ambulance ride and hospital visit, do I?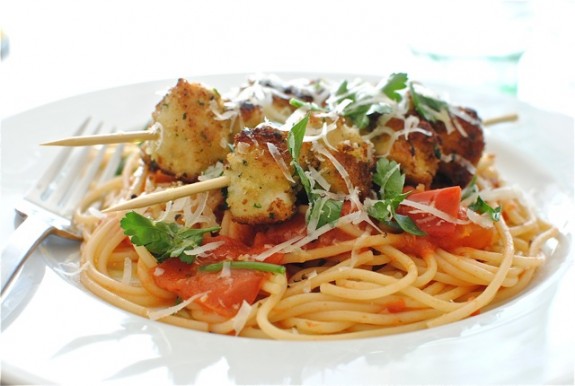 You guys, please spiedini. You seriously have to spiedini. For the love, spiedini fast and spiedini right now.
And do you know what? Just go ahead and call it chicken speeding. I'm actually starting to like it.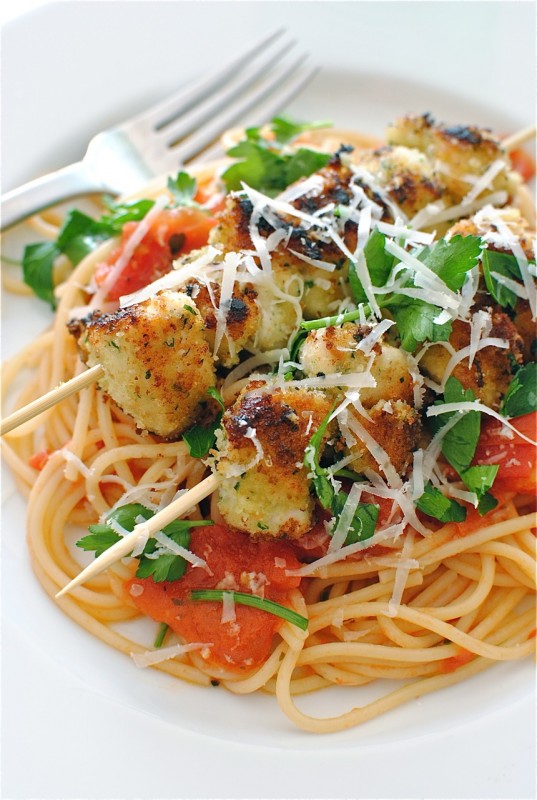 ---