This past weekend I high tailed it up to San Francisco to see some of my favorite people in the world and attend and speak at the Blogher Food 2010 conference. Needless to say it was amazing, inspiring, fun and I've officially been home for almost 24 hours and I am already having withdrawals from all the amazing people there! One of the best weekends of my life!
From all the super informative session on Building a Brand to Recipe Writing to Working with the Media the 2 days spent at the conference were full of super helpful information for those of us in the blogging world. I was so thrilled to see some of my friends like, Matt from Matt Bites, Jaden from Steamy Kitchen, Elise from Simply Recipes, Maria from Two Peas and Their Pod, Carrie from Deliciously Organic, Susan from The Urban Baker, Elaine from The Italian Dish, and my lovely roommate Brooke from Food Woolf. It was also amazing to meet so many new people like Ree from The Pioneer Woman, Penny de los Santos, Dorie Greenspan, the ladies from Three Many Cooks, Erika from Ivory Hut, Kristen from Dine and Dish, and so many more!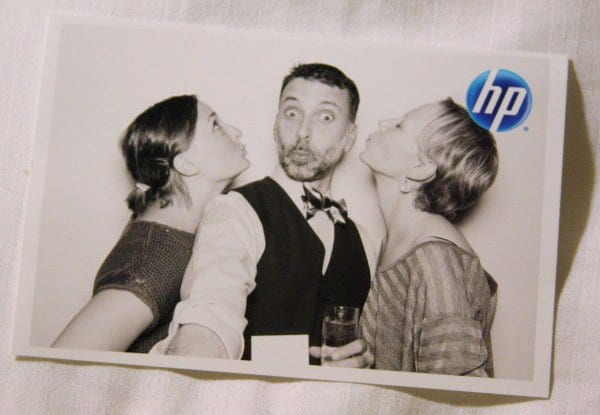 One of the highlights from the entire weekend was the amazing party thrown by these three lovely ladies in the collage below!! It was a beautiful event full of impeccable gluten free food, mouth watering cocktails and fun times!
I was also lucky enough to get to spend a day with my godparents… and get this…. she also happens to write the most fabulous food blog ever – The Italian Dish
We scooted around the city on a Segway Tour which I was convinced would be the end of my life but thankfully I made it out alive! Also – I don't think there could have been a more perfect weekend to head back up to the Bay! It was sunny and warm and perfect.
All in all it was one magical weekend! I am so insanely lucky to be part of such a fabulous community of Food Bloggers who are all so passionate, warm and friendly. I couldn't have picked more amazing people to spend a weekend with, and I am so thankful that we were all able to spend time together!
Check out some of my friends Blogher Food recaps too! If you wrote one on your site – send me the link and I can add it! xo
The Italian Dish – Blogher Food 2010
Food Woolf – How to go to a Food Blogging Conference
Will Write for Food – BlogherFood The Love Fest
Panini Happy – Memorable Moments from Blogher Food
Picky Palate – Blogher Food Extravaganza
Steamy Kitchen – Oinker
Michael Procopio – Thank you
OMG! Yummy – OMG! Blogher Food