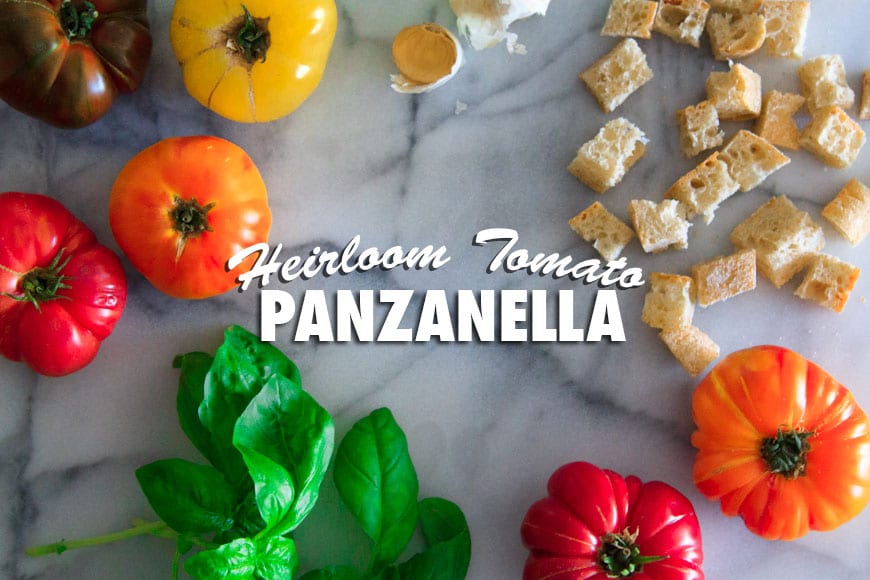 Last weekend was a first for me. I ventured away from the west side of LA aka the part by the beach where I live, (whoa – I deserve a round of applause for venturing past the 405) and went to Hollywood for a trip to their farmers market. I'd never been before, obviously, and I needed to see what all the hype was about. Lucky for me, I met up with Catherine, my fabulous friend who was happy to let me tag along with her and guide me through some of her favorite fruit and vegetable vendors at the market.
It was pretty spectacular. There were pupusas which is basically a MUST for me at any farmers market. And plenty of celeb sightings which always keeps things entertaining. Not to mention the produce was amazing. Lucky for me my favorite fruit stand is at both Santa Monica and Hollywood so I didn't miss out any any of the stone fruits in season right now. And they had a serious array of colorful heirloom tomatoes. I stocked up like whoa because Heirloom Tomato Panzanella Salad has been making an appearance on our dinner table on a nightly basis.
Tomatoes are going nuts right now. The color, the flavor, the varieties…. they are seriously taking California by storm and I'm pumped. I like to keep things crazy simple when eating these Heirloom Tomatoes and basically just cut them up, throw them with some freshly made garlic croutons and a homemade vinaigrette. Done and done. It's gorgeous. Easy to make. Perfect for a party. And you could seriously eat a few bowls of this which would probably take care of your daily vegetable intake. I'm just lookin out for you guys.
And I made ya another video.
Heirloom Tomato Panzanella
Ready, set, watch!
Heirloom Tomato Panzanella
Ingredients
For the tomatoes:
2-3

pounds

colorful heirloom tomatoes

1

pint

cherry tomatoes

salt and pepper
For the Croutons:
1

loaf country bread

5

tablespoons

olive oil

4

cloves

garlic

roughly chopped

1

teaspoon

Italian seasoning
For the Vinaigrette:
1

shallot

roughly chopped

1

cup

tightly packed basil leaves

1

clove

garlic

1/2

teaspoon

red pepper flakes

1/2

cup

olive oil

2

tablespoons

basil vinegar

1

teaspoon

salt
Instructions
For the tomatoes:
Clean and cut the tomatoes into large bite sized pieces and transfer them to a bowl.
For the Croutons:
Preheat the oven to 350 degrees F.

Cut the bread into small cubes. Transfer cubed bread to a parchment lined baking sheet.

Drizzle the bread with the olive oiland then sprinkle with garlic, salt, pepper and Italian seasoning.

Using your hands, gently toss the croutons and make sure they are coated with all the oils and seasonings.

Bake for 15-20 minutes until they are golden brown. Remove from oven and let cool before serving.
For the Vinaigrette:
Combine all the ingredients for the vinaigrette in a food processor or blender and mix until smooth.

Drizzle over tomatoes and croutons.