Raise your hand if you've put off Christmas shopping until this weekend.
I have. Typical. Whatever, I'm just going to brave the crowds and bring a flask and/or cookies to calm myself down if things get ugly.
Anyways, if you're like me, I made ya a little Last Minute Holiday Gift Guide. It's basically going to make you the best gift giver out there – and your friends and family will have no idea that you waited to the last minute.
Ready. Set. GO!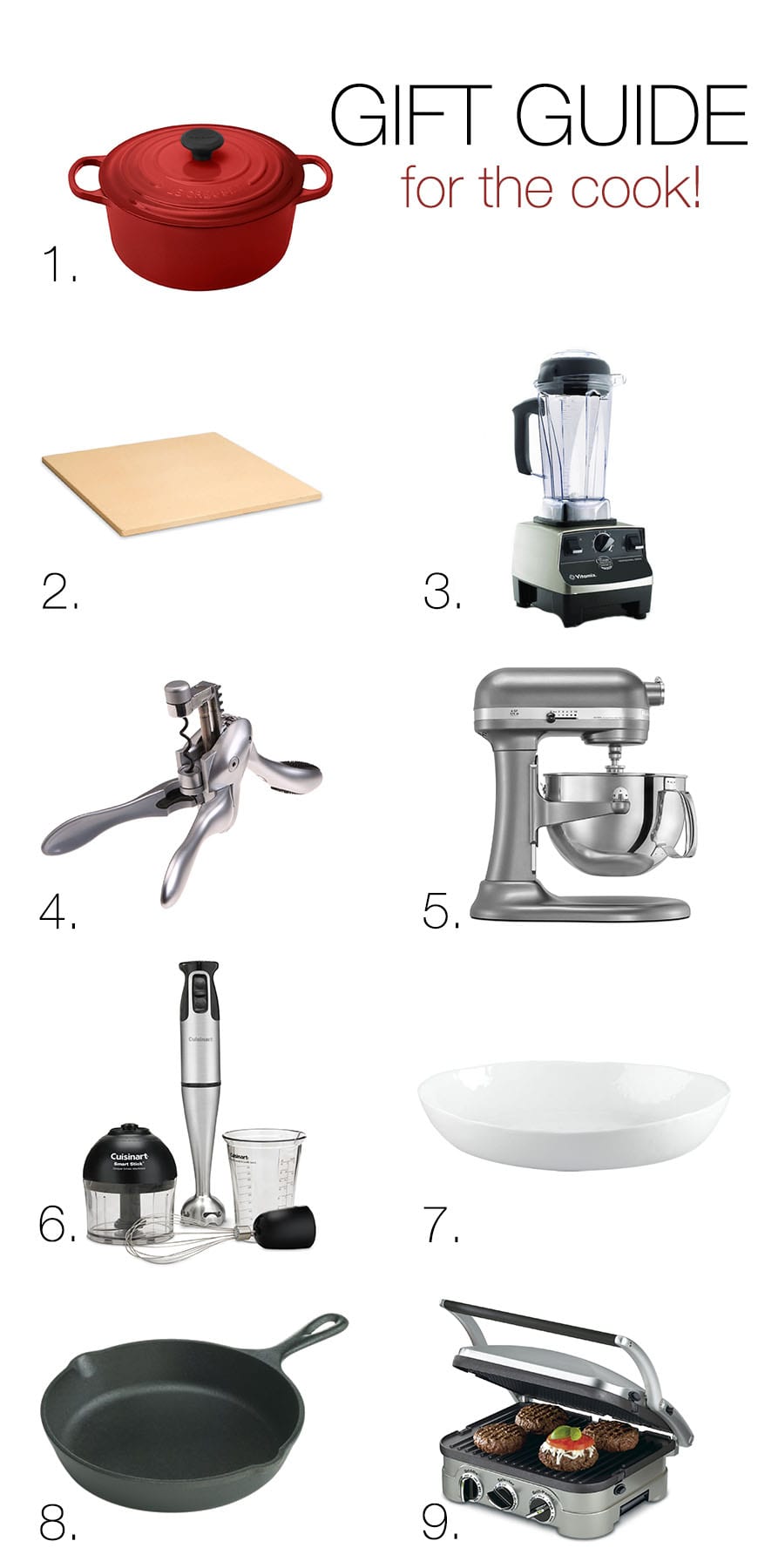 1: Le Cruset
2: Pizza Stone
3: Vitamix
4: Rabbit Wine Opener
5: KitchenAid Stand Mixer
6. Immersion Blender
7: Mercer Salad Bowl
8: Cast Iron Skillet
9: Panini Press