I've been a fan of cold pressed juice for YEARS! Years you guys. I do a juice cleanse every now and then, probably twice a year for 5-6 days and then I drink fresh pressed juices on the regular every other week. I mean, what's not to love about cramming TONS of fruits and veggies into your diet with just a single juice? It's pretty brilliant right?
I've made my own juices a handful of times but can we just discuss what cleaning a juicer looks like? It's awful. Takes way too long, involves a LOT of scrubbing and I just can't deal. I'm always on the hunt for a quick fix and I've found it. 5 delicious juice flavor combinations coming your way from Naked Juice which is made right here in my Santa Monica backyard!
Bright Greens, Hearty Greens, Lively Carrot, Bold Beet and Cool Pineapple. They are everything you've ever wanted and loaded with all sorts of nutrients. Apples, celery, pineapple, ginger, tumeric, beets, lemon, carrots… the whole nine yards. Breaking down the flavors for you below… but bottom line is you'll be OBSESSED!
Bright Greens – apple, cucumber, celery, lettuce, lemon, kale, spinach and wheatgrass / it's everything you could want to kick start your day on the right foot!
Hearty Greens – celery, apple, lettuce, cucumber, orange, spinach, lemon, wheatgrass and kale and spearmint / similar to the bright greens in that it packs a punch of flavor but add to that the mint and it's super refreshing!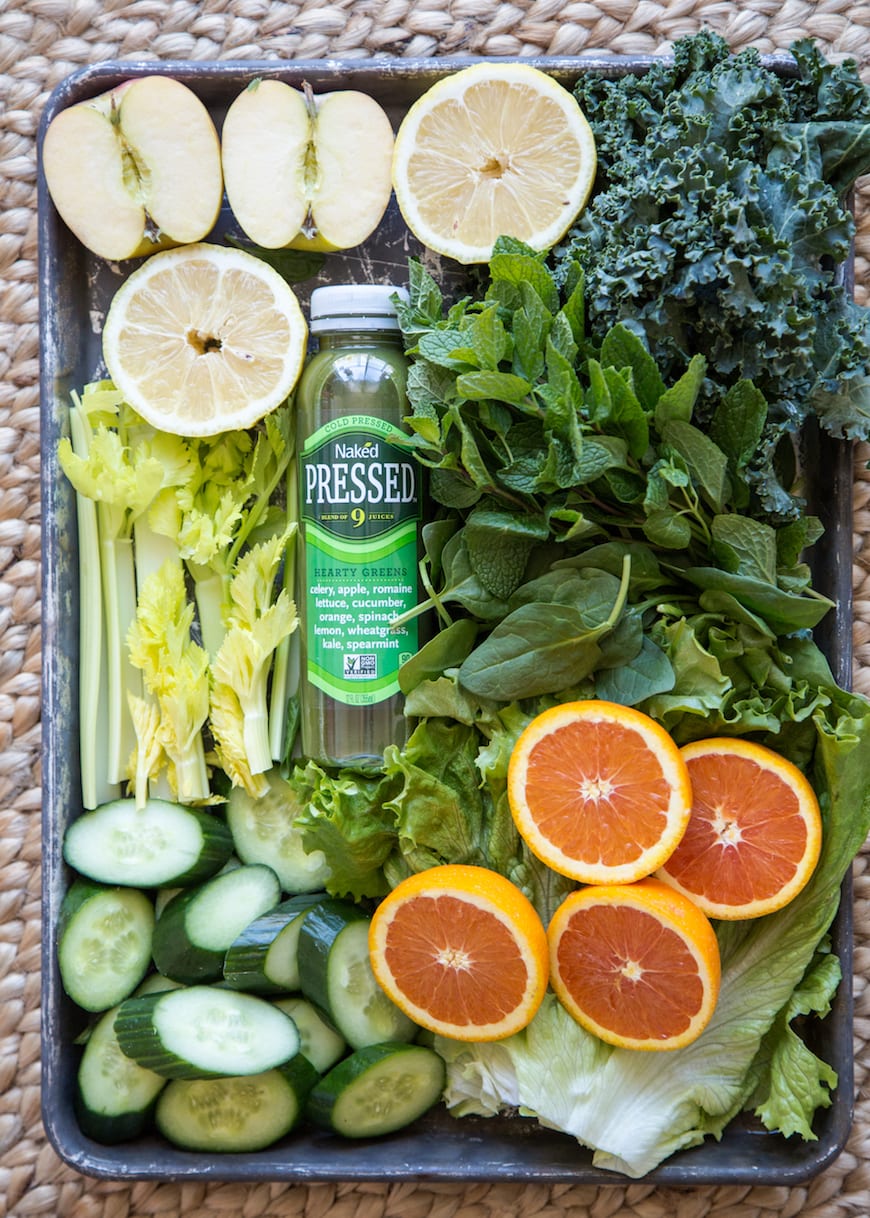 Lively Carrot – carrot, apple, orange, cucumber, lemon with a hint of vanilla and turmeric / anything with turmeric is my favorite! Add to that carrots and it's game over!
Bold Beet – beet, carrot, cucumber, apple, lemon, orange and ginger / my obsession with beets is strong and this juice makes me warm and tingly all over!
Cool Pineapple – pineapple, cucumber and lemon / it's the most refreshing of all the flavors and I literally want to make it into a sorbet/gelato flavor and eat it on the regular.
Grab them next time you see them at your local market (on the West Coast) and let me know what you think!! You can also learn more at: Naked Juice.
** This post is brought to you by Naked Juice. All content, ideas, and words are my own. Thanks for supporting the sponsors that allow me to create new and special content like this for What's Gaby Cooking**