It's been a hot second since we've had a giveaway here on WGC and I'm changing that all up today + talking Picnic 101!
One of my favorite parts about summer, besides the long days, the perfect weather, the road trips, firing up the grill and the summer birthday parties, is picnic season!! Picnics are one of my favorite ways to gather up a bunch of friends and have a relaxing afternoon under the sun!
There are a few things that are MANDATORY at all my picnics. First – a cheese platter. Plus it's the easiest thing to whip up. Have all your friends grab their favorite cheese and some fruit, nuts, or crackers and then just assemble it and go.
Next – cheese balls. (Because one can never have enough cheese) These goat cheese balls are everything! Throw them in some olive oil and herbs and you're good to go.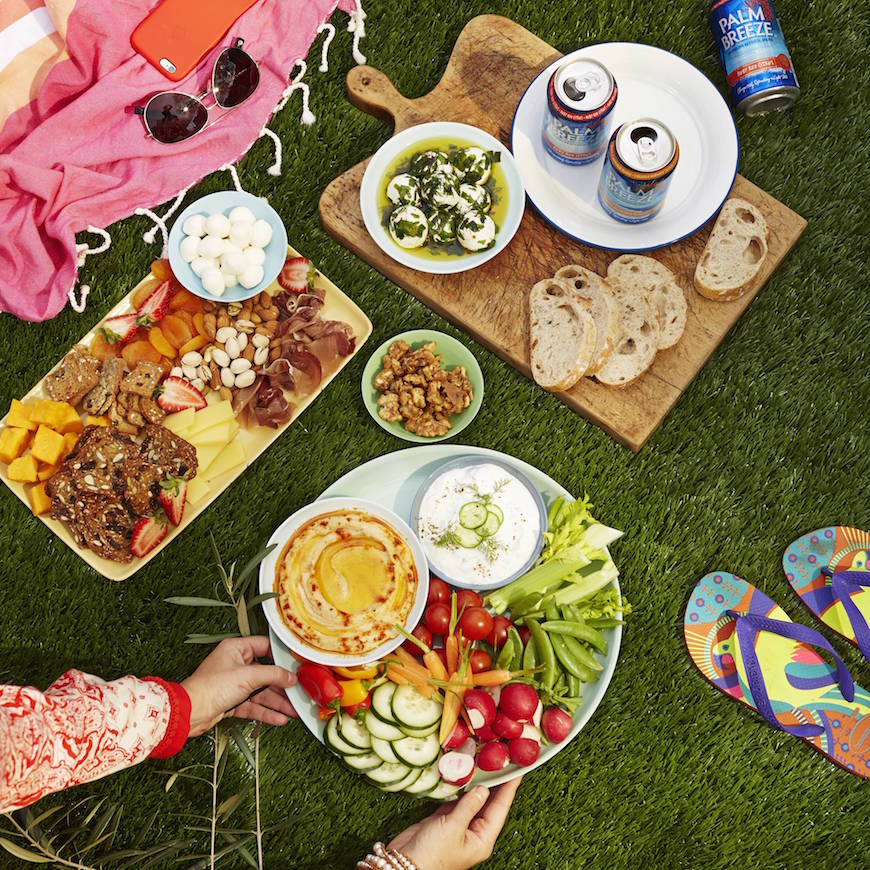 Crudite is where it's at! Fresh veggies, hummus, tzatiki… what more could you ask for?
And of course – beverages!! Duh! I've been working with Palm Breeze the past few months to help launch their new alcohol spritz beverages and in honor of that we are giving away a BFF-inspired, "Vacay Every Day" experience in your hometown courtesy of Palm Breeze! Boom. How epic does that sound? So what's up for grabs?? Spa day, an epic dinner on the town and two endlessly refreshing flavors of Palm Breeze to celebrate an amazing day with your bestest friend in YOUR city!!
All you have to do to enter is leave a comment here telling me your favorite way to hang with your girlfriends and one lucky winner will get to have the most epic girlfriend day in their city!! Depending on where you live, we'll put together the day for you so all you have to do is show up and enjoy. So grab your girlfriends, pop open a Palm Breeze, and leave a comment below! Remember, to enjoy Palm Breeze and enter this sweepstakes, you have to be 21+
Contest now closed.