This year for the holidays I am all about homemade gifts! I just tend to think that they are better, obviously they are delicious, and they show that you really care. Plus you get to nibble on them before you give them away!
A super easy fudge recipe is something that everyone needs to know! Fudge is so decadent and rich that it just screams holidays! It's pretty much just chocolate, condensed milk and a little vanilla. It can't get much easier than that! I've been working on some more fudge recipes with different mix-ins and flavoring that I will share with you soon – but this fudge recipe is a great place to start making your own and giving some away as holiday gifts!!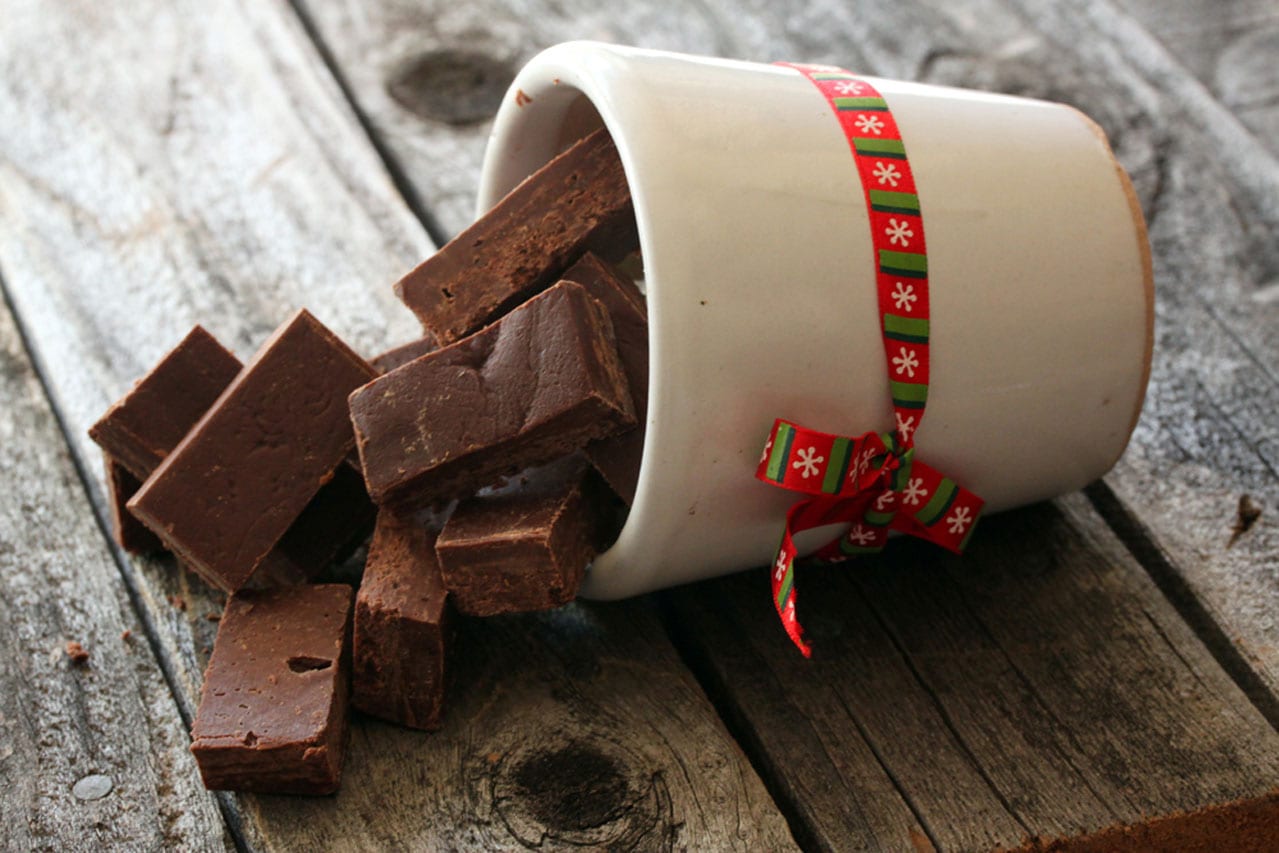 Simple Homemade Fudge
Ingredients
3

cups

semisweet chocolate chips

1

14 ounce can sweetened condensed milk

1/4

tsp

sea salt

1

teaspoon

pure vanilla extract

1

tsp

vanilla bean paste
Instructions
Line a square 8 inch baking pan with parchment paper and set aside.

Over low heat, in a medium sized pot, add the chocolate chips, condensed milk and salt, stir with a wooden spoon until chips are melted. Remove from heat and add the vanillas. (If you don't have vanilla paste, just double up on the vanilla extract) Pour into the parchment lined baking pan and spread evenly. Refrigerate for 4 hours until firm.