Something must be in the air because I've gotten a few dozen emails the past couple weeks asking for a complete run down on must have kitchen items! Some readers are in the process of registering for their wedding, or upgrading their kitchen, or they're like me and getting a head start on their Christmas wish list 🙂 No matter what the occasion, I tore through my kitchen and landed on a handful of MUST HAVE kitchen tools! Here we go…
Global – my favorite knife set of all times. Period. End of discussion
This Dutch Oven shows up in all my snapchats, FB Live and youtube videos and I can't live without it
All-Clad is my forever love when it comes to cookware.
My favorite cast iron skillet
If you haven't noticed, we use a LOT of lemon in my recipes – so a lemon press is a life saver
All I want in life is a Copper KitchenAid mixer – but until I get around to upgrading the color, I LOVE my green one!
A good blender is MANDATORY!!
And an immersion blender is great for soup season!
My Panini Press gets used for everything from making panini's to heating up leftover food.
I love a good Le Creuset
Easily the best spatula in the world. I now own 5.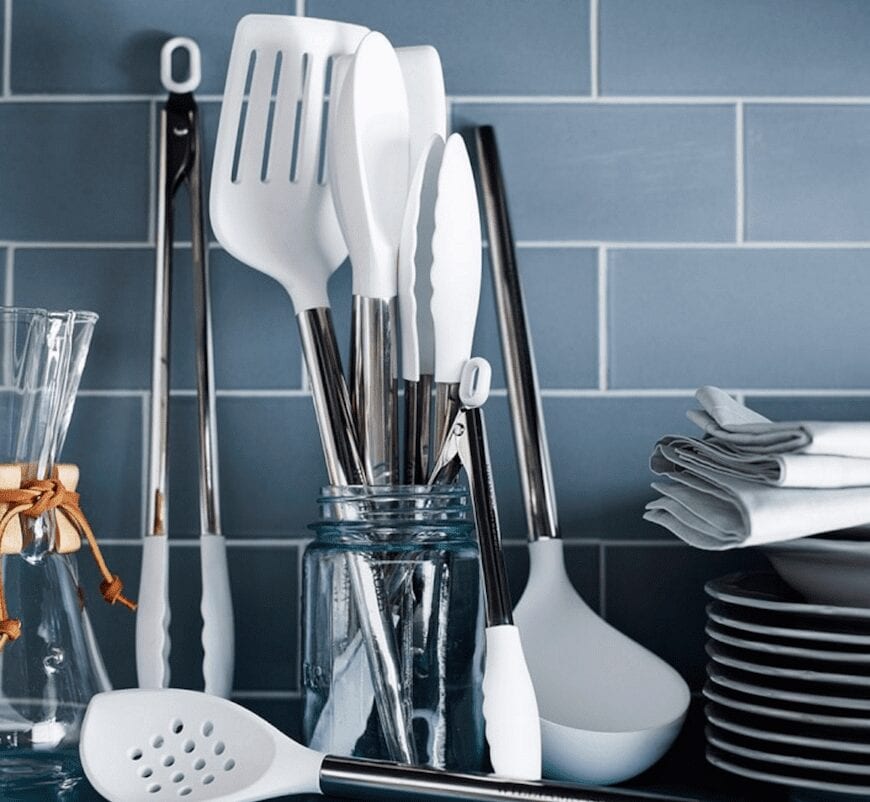 From straining a small batch of pasta to fishing out peas, these strainers are everything
Everyone always asks about my salt cellar – HERE IT IS!
A microplane grater is perfect for making lemon zest, getting tiny bits of ginger and many other things
I was late to the glass prep bowl game – but these might be the most used thing in my kitchen now that I own my own set!
Only the best toaster of all times – and one day I'll have enough people over for breakfast to actually use all 4 slots. Until then, I just feel fancy
Thomas swears by this coffee maker – that's his responsibility in the kitchen, I just reap the rewards
What did I miss?!? Shout out any must-have items below if I forgot anything!! xx