I've professed my undying love for Santa Barbara multiple times on snapchat, instagram, and here on the blog. It's one of my favorite weekend getaways for many reasons. 1 it's only about 90 minutes from LA (pending traffic), the beaches are downright empty compared to the beaches in Santa Monica, the food scene is one to be reckoned with, and it's the perfect place to bring together a handful of friends for a weekend!
I've focused on the epic Mexican food Santa Barbara has to offer before – but since it's summer, I'm really feeling seafood these days. Seafood and lots of wine! So if you want Mexican food – here are my all time favorites. And here are my current favs…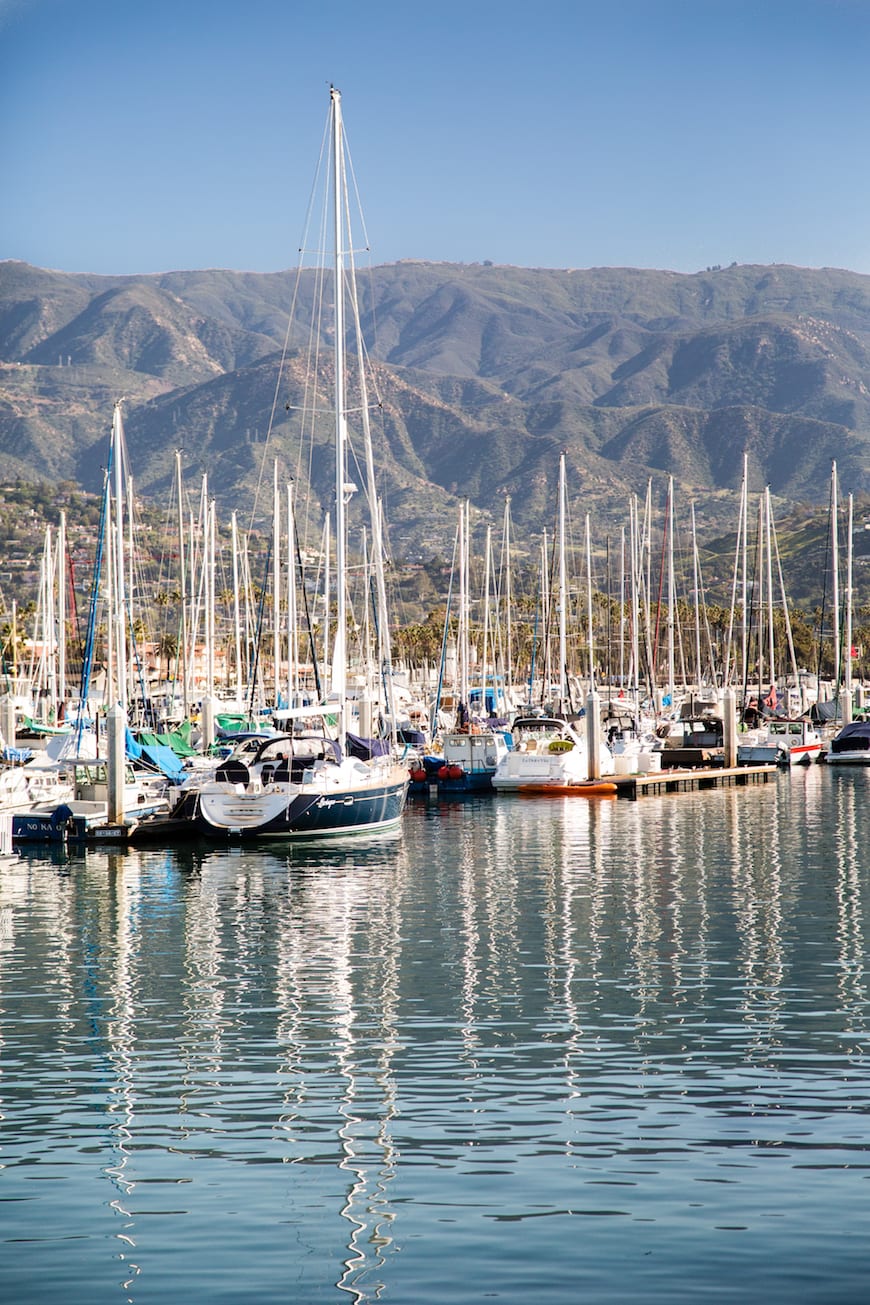 Tydes at the Four Seasons – not only is this one of my favorite hotels with the most epic Sunday brunch but Tydes does a killer dinner! We were treated to a gorgeous table right on the patio overlooking the ocean and ate our way through the menu. The fish was top notch and I wouldn't hesitate to go back in a second. And if you sit on the patio – be sure to check out the bar on your way in or out – it's a giant aquarium with all sorts of gorgeous fish and sea life!
On The Alley – just a quick drive away from The Four Seasons is one of my favorite places to grab a breakfast burrito and shrimp tacos. And yes, shrimp tacos for breakfast are totally encouraged in Santa Barbara! #normal
The Santa Barbara Farmers Market is one for the record books. So much of our LA produce comes down from this neck of the woods and I've never missed a Farmers Market expedition when visiting SB!
Handlebar Coffee Roasters – coffee and kombucha – what more could you need after indulging in a breakfast burrito and fish taco for breakfast!
Hungry Cat – go for the oysters and the Lobster Roll. CANNOT BE BEAT!
Olio Pizzaria – while there isn't any seafood happening here, the pizza is beyond and the prosciutto burrata appetizer is what dreams are made of.
Olio Crudo – a seafood lovers dream! Let your server guide you through the menu and you won't be disappointed!
Zaytoon – between the lobster rolls, oysters and pizza, we stopped at Zaytoon and ate our way through their appetizers. I love any kind of hummus / tzatziki situation so if you do too – this place cant be missed!
Jamie Slone / Margerum / Funk Zone wineries – all wine tasting rooms located right in the heart of SB. Jamie Slone and Margerum are two of my favorites – and I cant pick a favorite in the Funk Zone area! They are all so cute and fun and great for wandering around all day and sipping some local wines.
The Lark – is this outdoor/indoor urban eatery situation that makes me beyond happy. It's cute / the food is incredible / and it's right by the Funk Zone wineries so you can go have a bite after all the vino!
Lucky Penny – MORE PIZZA!! Duh! It's wood fired, served with a big beer or a glass of wine – what more could you want?
Barbareño – one of my favorite restaurants that's consistently changing their menu and putting out great seafood dishes like their grilled scallops (YES) and market fish (doesn't matter what it is – I always order it!)  and burgers.
Major thanks to everything at VSB and at Four Seasons for making our trip extra special!!