Ojai is one of my favorite weekend getaways! It's a hop, skip and a jump from LA and you're instantly transported into a little magical town tucked into the mountains with major vibe-y vibes!!
I've spent a handful of weekends in Ojai the past few years. It's been a stop on numerous road trips, our destination of choice for a few weekend getaways, and my dad has the occasional business meeting there so naturally I always invite myself. I'm a great daughter like that 🙂 
A few weeks ago Thomas and I jumped in the car for a quick weekend getaway so I could crank out some work on my book in peace and quite – he went golfing. Typical. Ojai is a hop skip and a jump from Los Angeles. If you don't live in the area, you could fly into LAX or Santa Barbara, snag a rental car and be on your way. The drive is easy and gorgeous as you wind your way up a mountain before getting to Ojai which is tucked into the cutest valley that literally has pink and purple sunsets on a daily basis.
So next time you're looking for a weekend getaway – do it Ojai style!! Gaby's Guide to Ojai coming at ya in 3, 2, 1….
Ojai Certified Farmers Market – You know I'm a sucker for any farmers market and the Ojai market does not disappoint! It's a mixture of farmers, florists and some pre-made food and it happens every single Sunday! (Rain or shine!)
Farmer and the Cook – While not on the main drag of Ojai, Farmer and the Cook is churning out some of the best food in the town. We go for breakfast/brunch every single time we visit and the breakfast tacos are not to be missed. Chips and Guacamole too – because that's an acceptable thing to eat no matter what time of day! 
Ojai Valley Inn – My favorite hotel in Ojai, hands down, is the Ojai Valley Inn! The rooms are bright and gorgeous, their cheese plates are top notch and you'll probably never want to leave the property. Between the pools, the gardens and the golf course, it's basically everything you could ever ask for in a resort.
Azu Restaurant – No matter who I'm traveling with, it's a pre-requisite that you like to share and that's exactly why I love Azu! Grab a glass of wine (you don't have to share that part) and then order all the tapas on the menu for the table. Everyone gets a bite and you can sample your way through the entire menu!
Ojai Olive Oil – I'm all about an olive oil tasting and Ojai Olive Oil is the place to do it! Sample everything they make, starting with olive oil and then move on over to their infused vinegars. Grab a few bottles before you head home because you'll be sorry if you leave empty handed!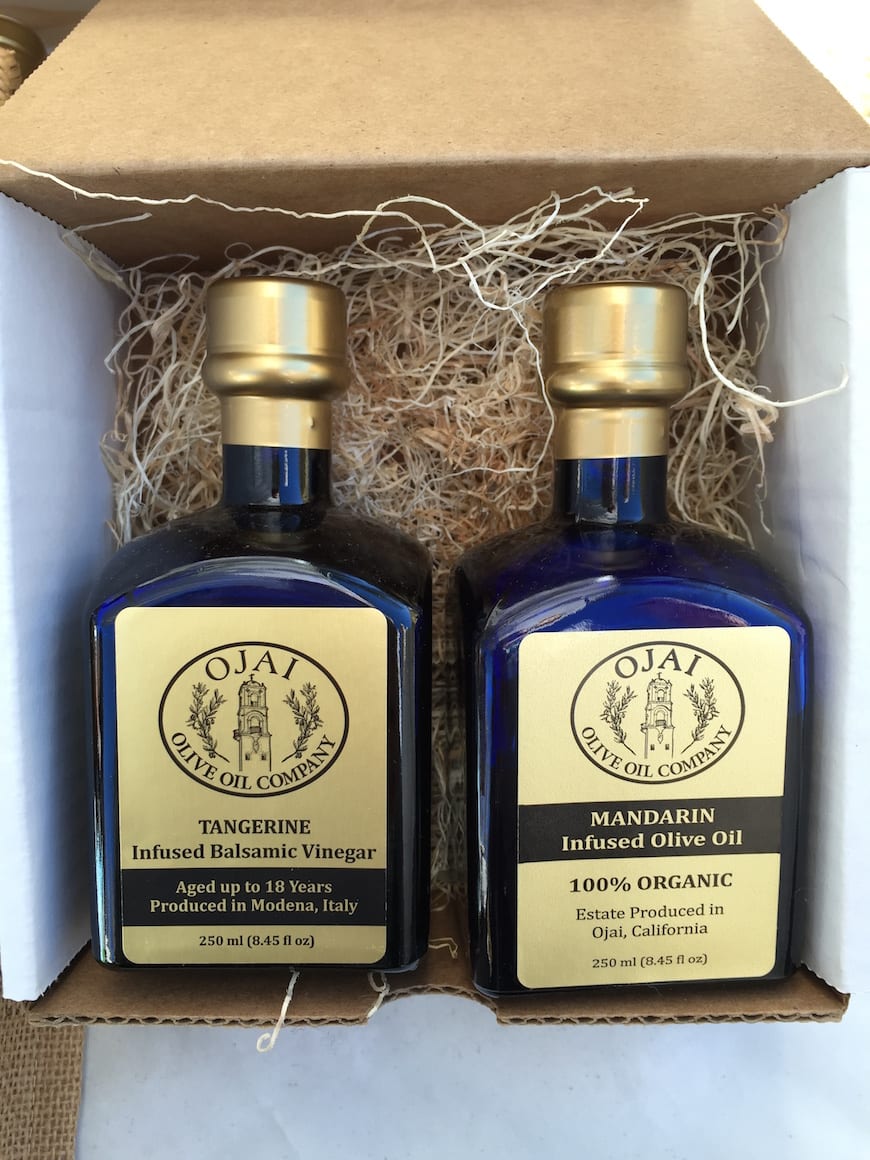 deKor & Co – home decor shopping with some incredible scented candles!
Fig Curated Living – More shopping – tons of cute kitchen things!
Topa Topa / Sama Sama – the best brewery / asian fusion restaurant I've ever seen! The food was epic – do not skip the wings.
Tipple and Ramble – The cutest wine bar in all the land, complete with mezze, cheese and charcuterie boards
Beacon Coffee – Perks of being married to a complete coffee snob, he'll find you the best coffee in any town!
The Nest – really great socal inspired food and even better cocktails!
Ojai Pizza Co – BEST PIZZA IN THE AREA!
La Fuente – Mexican food! Always and forever!
Ojai Rotie – An entire restaurant dedicated to rotisserie chicken – I THINK SO!
Nocciola – great Italian food with incredible dessert too
Ojai Tortilla House – some of the very best tacos around the area!! Go snag a sampler and find a seat somewhere nearby!
Ojai Vineyard Tasting Room – it's a wine tasting room! What more do you need to know!
So here's the game plan: If you haven't already been, think about it!! Ojai is great any time of the year – and especially lovely in the winter because it's not freezing like the rest of the country (plus its beautiful and the food is delicious), send me an invitation and then I'll see ya there!