TLDR: In case you don't have a ton of time to read this novel below (basically my speaker journey), use these jump links to navigate to the specific parts of this post:

High School Thomas and my first car
Why Sonos
Our Setup
The Build
Zones
To wire or not to wire
Home Theater
Outdoors
Still Fly
I feel like Big Tymers said it best
"Four fifteen's didn't see no wires
And then I heard (boom!) from the amplifiers"
Feeling nostalgic? Take a trip down memory lane and watch this classic!
Still Fly dropped in 2002, almost 20 years ago, when I was a Junior in High School (I FEEL OLD). This song was an ANTHEM for its time and was always ready to "bump" at a moments notice when pulling into and out of my high school parking lot or any social event. Volume cranked to level 11, windows down, and my mega rad bleached blonde tips on full display. SUPER COOL, RIGHT? Also, was I the only one who had a "drive up song"? I need to know so we can make a playlist ASAP.
I still have no clue how this look landed Gaby back in the day lol
Anyhow I was 17 years old with a new drivers license and a fresh set of wheels. I had just traded in my first car, a super sexy 1993 Oldsmobile Achieva that my Great Grandparents hooked me up with for this beauty below. My 96 Ford Mustang that I named Mallory, because according to Gone in 60 Seconds every car needs a name...duh. Let it be known that I thought I was THE SHIT lol.
So how does this song and my first car play into our home AV setup?
The line "Four 15's didn't see no wires and then I heard boom from the amplifier" is referencing a super loud car stereo system (4 15" inch subwoofers) that are custom installed (hidden wires) and can be played at very loud volumes (boom from the amplifier). My passion for custom audio solutions started with my car and over the years transitioned into our living spaces from our first apartment together to now our first home. The goal was simple, a great sounding system that was hassle free and easy to use.
Unless you have been living under a rock, you know that Gaby and I purchased our first home last year and we have done an extensive redesign/remodel. For the first time in my life I had the opportunity to build out a proper home audio solution from scratch.
#STOKED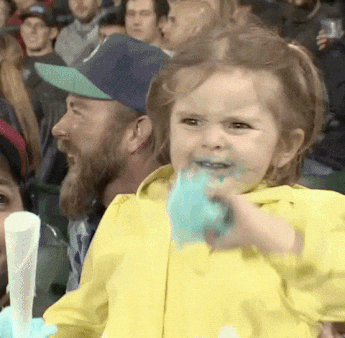 Why Sonos?
HOW IT STARTED: 2 Sonos play 3s in our 800 sq ft apartment (2012)
INT: 800 sq ft CITY APARTMENT LIVING ROOM
Thomas

Gaby, check out these two new smart speakers I purchased from this company called Sonos.

Gaby
Why do we need TWO speakers for our small apartment? 
Aren't there better things we can spend our money on?  
The sound bar works just fine... 
JUST FINE was not cutting it and my motivation for the purchase was simple. We love to host. We do not love to have our parties end early due to noise complaints.
Our "just fine" sound bar was being used to fill our living room/dining room and kitchen with music. This just fine sound bar was not smart. In order to play music, you had to plug a computer or iPhone/mp3 player directly into the sound bar, you know, similar to a ball and chain. That was strike one.
The challenge when using a single speaker to cover a wide area is volume. You literally have to crank it to hear music on the other side of the room. However if you are standing on the side of the room with the speaker it is impossible to have a conversation because the music is too loud. The second major issue with the volume being cranked is that we were basically providing music for the entire apartment complex. Needless to say the Neighbors were not stoked. Strike number two.
Flash forward to our next dinner party, this time with our two new smart speakers. Having two speakers allowed us to fill the space more evenly at a lower volume levels, one speaker in the kitchen and one speaker in the living room . Lower volume means no noise complaints. Added Bonus: Since these speakers were smart we were able to control the music from our phones and rid ourselves of the old ball and chain. It was an all around win.
After that party, Gaby quickly changed her position on the purchase. To make things better, she would use the speakers without me. I would come home from work and find her rocking out to Taylor Swift in the kitchen. She went from skeptical to OBSESSED. Ever since that fateful party, Sonos has been a staple in our home.
The beauty of Sonos is that you can build your system as your needs change and grow. Bonus points for the wireless component and not having to put holes in the walls. We started with 2 play 3's in our apartment and over the years slowly continued to build out our home audio system.
Our Setup
HOW ITS GOING:
Sonos Playbar (discontinued)
Sonos Play 3 (discontinued)
Jamo JL 4810
In our setup you will notice a mixture of wired Sonos speakers (Sonos in ceiling architectural speakers that connect to a Sonos Amp) and the traditional wireless Sonos Speakers (Sonos Five, Sonos Move, Sonos One, etc). Traditionally speaking, a fully wired approach is more aesthetically pleasing and seen in higher end homes. With a wired connection there is less chance of audio dropping out and the speakers disappear into the walls and ceilings. With that being said, in order to achieve this look you need to typically hire a professional to open up the walls and run lots of cable.
Since we were not ripping apart the entire house (only part of it), the combo of wired and wireless speakers was the perfect option. This saved us money on install costs and having to purchase additional speakers and amps to get music throughout the house.
*Note that the wireless speakers perform just as well as the wired speakers
The Build
Gaby and I love to entertain so this was front and center when it came to designing out our system. In my opinion your music should blend in seamlessly with the party, it should not be the main focus. This is the north star for our home setup.
Establish your zones:
Step one: Establish your zones and figure out all the areas you want to listen to music. In our case I wanted to have a speaker in each bedroom, kitchen, living room, dining room, bar, pool, pool house, BBQ/Pizza Oven area, and fire pit.
To Wire or not to Wire: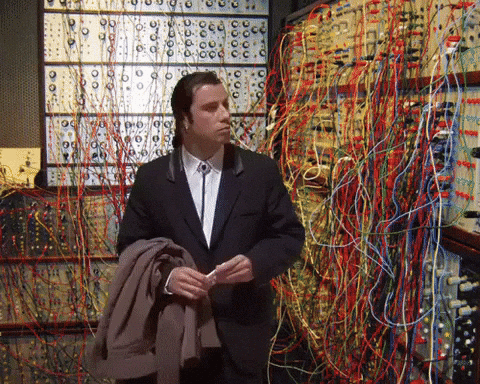 Since we were not doing really any work to the existing bedrooms I was able to use my existing Sonos speakers to cover those zones. The vast majority of the work being done to our house was in the kitchen and living room areas. Since walls were going to be opened I opted to go with a wired approach. Each wired zone needs a Sonos Amp in order to connect with your Sonos system. We created wired zones for the kitchen, bar, and living room. I also have wires running for my 3 outdoor zones as well, however this has not been setup yet.
Home Theater:
For the Living Room I wanted a surround sound setup that was connected to the TV. We moved our existing Sonos Playbar to the master bedroom and upgraded the living room TV to the Sonos Arc. The Sonos Arc is not only a beautiful looking speaker, but it also puts out some incredible sound and is Dolby Atmos capable.
Whats Dolby Atmos? Dolby Atmos is a surround sound format. According to wikipedia, it expands on existing surround sound systems by adding height channels, allowing sounds to be interpreted as three-dimensional objects. Think back to the days when we could go to the movies and a helicopter would fly over head and it felt like a helicopter really flew left to right front to back in the movie theater. In its simplest form, that is Atmos.
Paired with the Arc was my existing Sonos Sub and two in ceiling speakers powered by a Sonos amp to complete my surround sound setup.
There is nothing quite like sitting in your living room with the volume cranked while getting true Atmos surround sound. Whats even cooler is that more and more content is coming to market that utilizes Dolby Atmos. Netflix, Apple TV, Disney +, and Amazon Prime all have Atmos mixed content.
If it sounds good, it has to look good. To go along with the audio portion of the living room we went ahead and purchased the Samsung Frame TV. This TV sits above our fireplace. When its not in use, it looks like a piece of art. We have had people come over and not even notice that it was a TV. The perfect example of tech blending in seamlessly with its surroundings.
For the most part the TV and Sound System are a match made in heaven. I will note that there are times when watching live TV that the audio sync does not line up. The broadcast is ahead of the sound. I have gone deep in the forums trying to figure out a solution without any luck. What I have read is that Samsung and Sonos are working on a solution and will be rolling out updates in the future. Also, how cool is it that like our phones, our speakers and tvs now have the ability to be updated remotely!
Outdoors:
Now that we have finally finished the main house, we are getting ready to kick off the landscaping part of our remodel. I have 3 outdoor zones that are pre-wired and ready for speakers. Once the landscape goes in, we will install the outdoors speakers.
I am opting to go with in-ground outdoors speakers that are essentially hidden by the plants. Sonos does have outdoor options, however they need to be mounted to a wall or roof. The reason I chose not to go with these types of speakers was two fold. We wanted to stick to the theme of tech blending in with its environment. The second, and bigger reason, is that I want the speakers to be on the perimeter of the yard facing in. This way I am not projecting and pointing my speakers out away from the house towards my neighbors. This will likely lead to less complaints about loud music.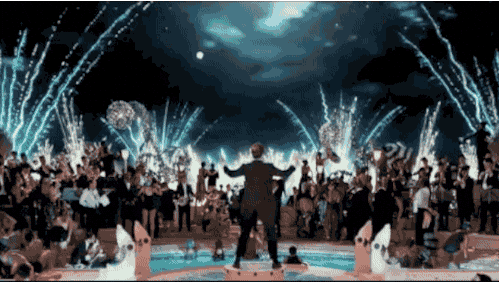 For my outdoor speakers I still have some research to do. I do however have one set of speakers for one of the 3 outdoor zones. Our AV guy Rudy from Futuristic Media (if you are in LA you need to work with him, he is epic) suggested to go with some in ground speakers from Jamo. We will use these speakers by the pool. And because I love to test everything out I am going to buy a different brand of speakers to use in one of our other outdoor spaces. I am looking at the Sonance 4.1 patio series but have yet to pull the trigger on these. If you have any suggestions I am all ears.
As you can tell I am a big AV nerd and love this stuff. I would love to hear about your setups. As always I am here to answer any questions about our specific setup or suggestions for building out your own, please do not hesitate to DM me on Instagram at whatsthomaseating .
Lastly, here are some playlists I created on Spotify that are great for just about everything.
-Thomas