Well. I'm officially married!!!! All those months and months of planning paid off this past weekend and Thomas and I got hitched!!! I'm waiting for my photos to come back from my photographer, but here are a few my friends and family and brilliant photographer snapped during the event!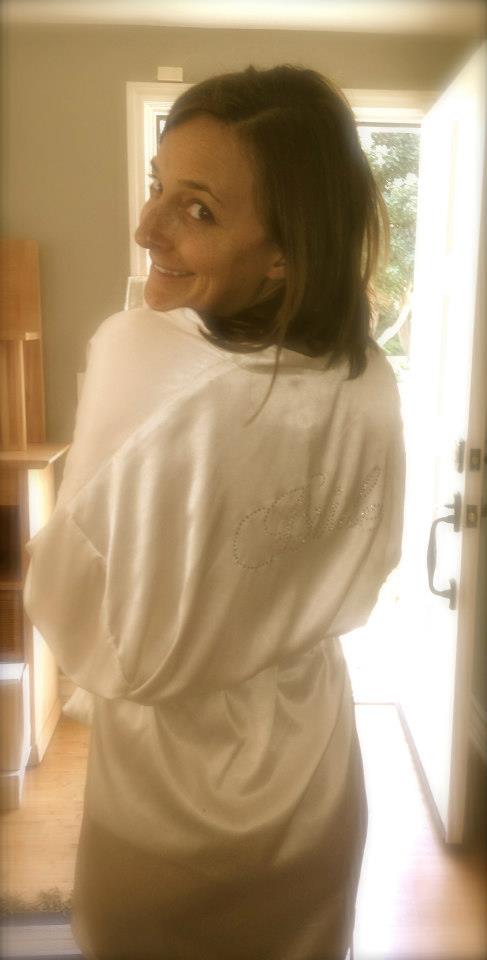 It was magical to say the least. The whole day, from start to finish. Getting ready with my girlfriends was so much fun and relaxing. We got all dolled up in hair and make up and I made lunch for everyone! Then we started on some pics and then it was time to swap vows and say I do! It was everything I wanted it to be and more!
And now we are just unpacking from the wedding, packing up for our honeymoon, and relaxing for a few days. We take off for Mexico on Sunday for a week in the sun with endless margaritas, guacamole and tacos. I'm going to be in heaven.
So now, let's talk dinner. I mean, it's back to school time right, and while I don't have kids, I love to simplicity of a fun, easy and quick homemade dinner. Which is where these Tacos in a cup come in.
They are awesome. And fun. And who doesn't love eating something out of a mason jar. Okay, so I guess they are technically called tacos in a jar, but that just didn't have the same ring to it. So I'm sticking to tacos in a cup.
It's basically all my favorite things layered into a mason jar and then topped with guacamole. And then you get to dig in with a fork or spoon and mix it all around and then eat it!! So you kinda get to play with you food too. I'm into in. And you should be too!
Tacos in a Cup
Ingredients
Homemade Taco Seasoning
2

tablespoons

chili powder

1

tablespoon

ground cumin

2

teaspoons

kosher salt

1 1/2

teaspoons

hot smoked paprika

1

teaspoon

ground coriander

1/2

teaspoon

cayenne pepper
Tacos in a cup
1

tbsp

vegetable oil

1 1/4

lb

ground turkey

2

tbsp

taco seasoning

1

cup

shredded lettuce

shredded

1

cup

salsa

1/3

cup

sour cream

1

recipe guacamole
Instructions
Homemade Taco Seasoning
Combine everything in a jar and mix together. Store in an airtight container and use within 2-3 weeks.
Tacos in a cup
Heat the oil in a large skillet over high heat. Add the ground turkey and break it apart using a wooden spoon. Add the taco seasoning and mix together and continue to saute until brown all over. Add 1/4 cup of water and reduce the heat to medium low and let simmer for a few minutes until all the water is evaporated.

Prepare 6 mason jars and spoon equal amounts of the ground turkey mixture into the bottom. Top with shredded lettuce, salsa, sour cream and guacamole. Serve immediately.