SANTA COMES IN ONE WEEK. ONE WEEK YOU GUYS. And word on the street is that Santa wants some Christmas Donuts 🙂
Christmas Donuts. It's their time to shine and they have absolutely ZERO food coloring. Red, White and Green glazes make these majorly gorgeous AND the actual donut part of it is slightly healthy because it's all about balance these days. They are not to be missed, and while they take a minute to make, just turn it into a group activity and throw on some Christmas music and put your family to work. Then once they are done, pretend to fall asleep and take a nap while everyone else cleans up. (welcome to my life)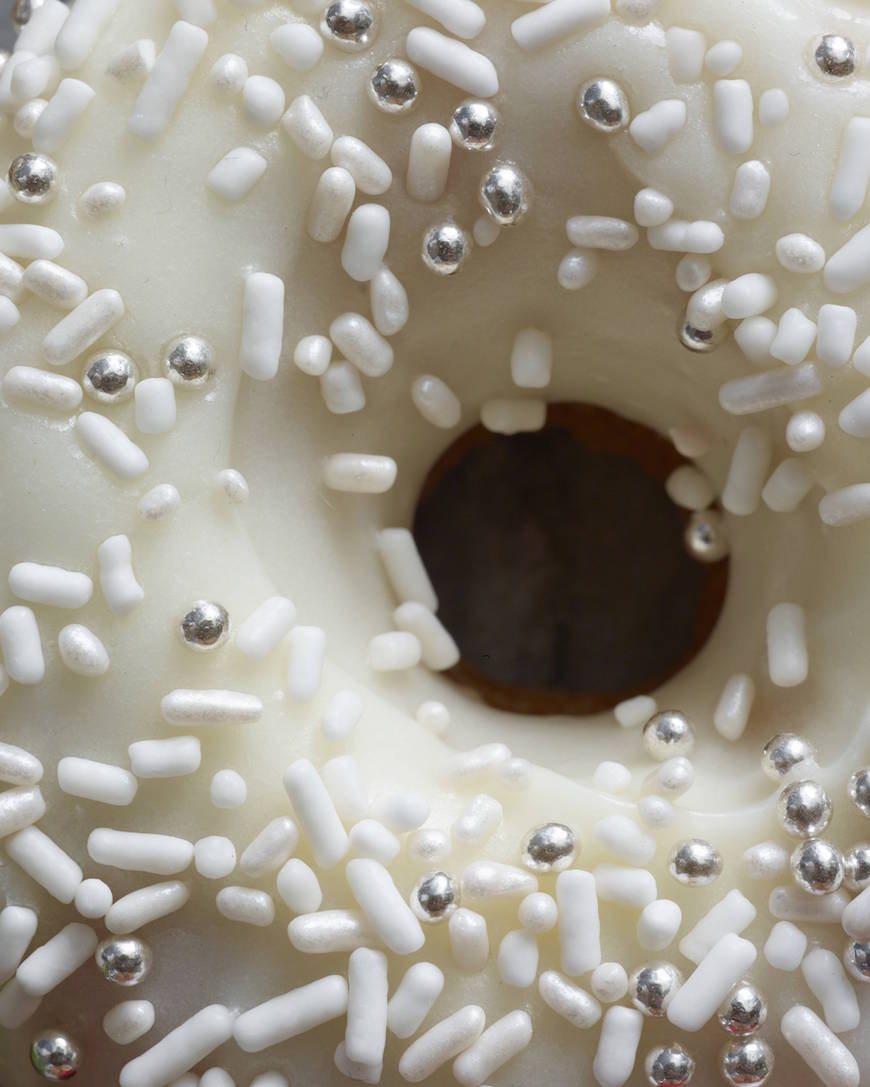 Christmas Donuts
Ingredients
For the Donuts
1

cup

all purpose flour

1

cup

cake flour

1 ½

teaspoon

baking powder

½

teaspoon

baking soda

1

teaspoon

salt

½

cup

brown sugar

½

cup

greek yogurt

¼

cup

honey

¼

cup

vegetable oil

¼

cup

buttermilk

2

eggs

1

teaspoon

vanilla
For the Cream Cheese glaze (White)
2

ounces

cream cheese softened

1

ounce

butter softened

1 ¼

cup

powdered sugar
For the Matcha White Chocolate Ganache Glaze (Green)
¼

cup

heavy cream

1

tablespoon

matcha

1

cup

white chocolate chips
For the Cran-Raspberry Hibiscus glaze
5

raspberries

14

cranberries

1

tablespoon

hibiscus concentrate

1

cup

powdered sugar
Instructions
For the Donuts:
Preheat the oven to 375?F.

Mix dry ingredients in a bowl and set aside.

In the bowl of a mixer with a paddle attachment, mix all of the wet ingredients together. Add the dry ingredients and mix together until just combined.

Lightly coat the donut pan with baking spray. Then put the batter into a pastry bag and snip a small opening on the bottom. Pipe the batter into the donut pan till they are a little over half full.

Bake the donuts for 15-20 minutes until they spring back when touched. Let them cool for 10 minutes and then transfer to a wire rack and cool completely before glazing. (Donuts can be stored for a couple days if stored in an airtight container.)
For the Cream Cheese glaze (White)
Mix all ingredients together until smooth
For the Matcha White Chocolate Ganache Glaze (Green)
Place the chocolate in a heat safe bowl and set aside.

In a small saucepan bring the heavy cream to a simmer. Whisk in the matcha until there are no lumps.

Pour the cream over the chocolate and let it sit for a few seconds and then stir until the chocolate is melted and smooth. If the chocolate does not completely melt put it in the microwave 10 seconds at a time stirring in between.
For the Cran-Raspberry Hibiscus glaze
To make the hibiscus concentrate add ½ c dried hibiscus to a small pot and add just enough water to cover. Bring to a boil and then lower to a simmer for 15 minutes. Let the liquid cool in the pan. Strain into a bowl and cool completely.

Add all ingredients in a food processor and process until smooth. If the glaze is runny add more powder sugar 1 tbsp at a time until desired consistency is reached.
To assemble
Carefully pick up each donut and dip the top half into the specific glaze color you want. Flip it over and then dust it with any decorations or sprinkles desired. Let set and then serve.