Christmas is in less than 1 week. BRING ON THE COOKIES. And all the other sugary sweets that we can handle. And the PRESENTS!!! (Mom I really want that Tim Riggins Friday Night Lights shirt in my stocking! kthanks love you) I rounded up my all time favorite holiday themed treats I've made over the past few years so you've got an easy go-to guide for all things holiday baking. I basically plan on making all of these tomorrow. It's going to be glorious. And I'll probably need some pizza after my sugar baking filled day.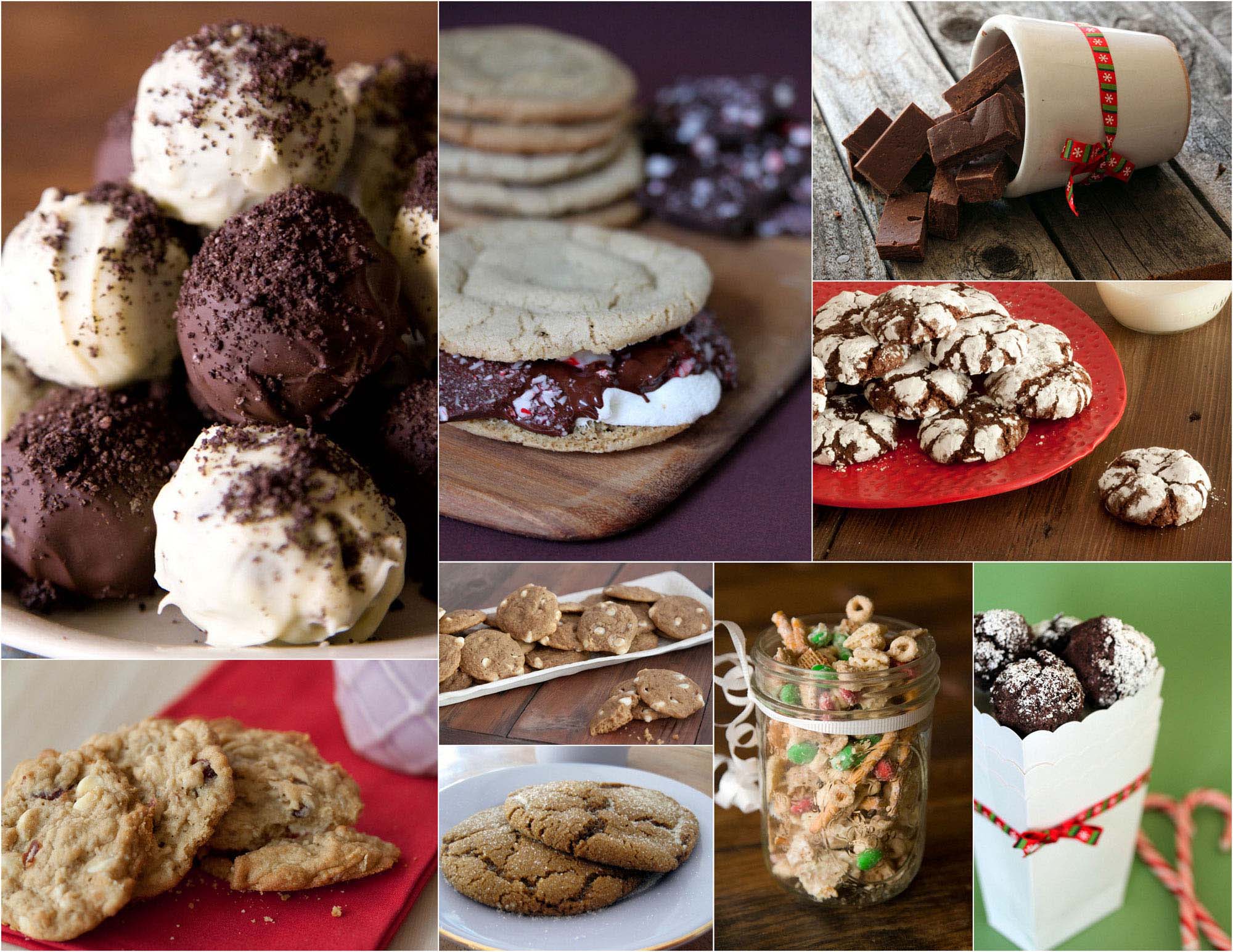 So let's get right down to business shall we?
Pumpkin Spiced Cookies. Heck yes. Dotted with white chocolate chips these are chewy and delish!
Seriously. These are my life. Smookies are the best things I've ever invented. Think s'more but instead of graham crackers you use cookies. And peppermint bark instead of plain chocolate. #OBSESSED
Homemade Fudge. Super easy homemade gift! Unless of course you eat it before you can give it away as a gift. Maybe make a double batch of this one?!
Who doesn't love crinkle cookies?! Right. They rock. Big time.
My mom makes the BEST molasses cookies! And this is her tried and true recipe. Total winner.
Christmas Crack is the BEST thing on earth. So maybe it's not a cookie, but it's the best sweet snack ever.
Peppermint Oreo Truffles. Quite possibly the best thing I've ever made according to my husband. These are beyond easy and so flavorful. You'll love 'em.
And there you have it! My all time favorite Christmas cookies and holiday baking recipes! Happy baking everyone – and more importantly…. Happy eating!