There are only a handful of people on this planet that I trust implicitly and Matt and Adam are two of them. I'd do just about anything they told me to do unless it involved sheer cliffs and heights – that's where I draw the line. But when they told me that they were obsessed with this Bo Ssam Dinner Party after reading all about it in the New York Times, I hopped right on board!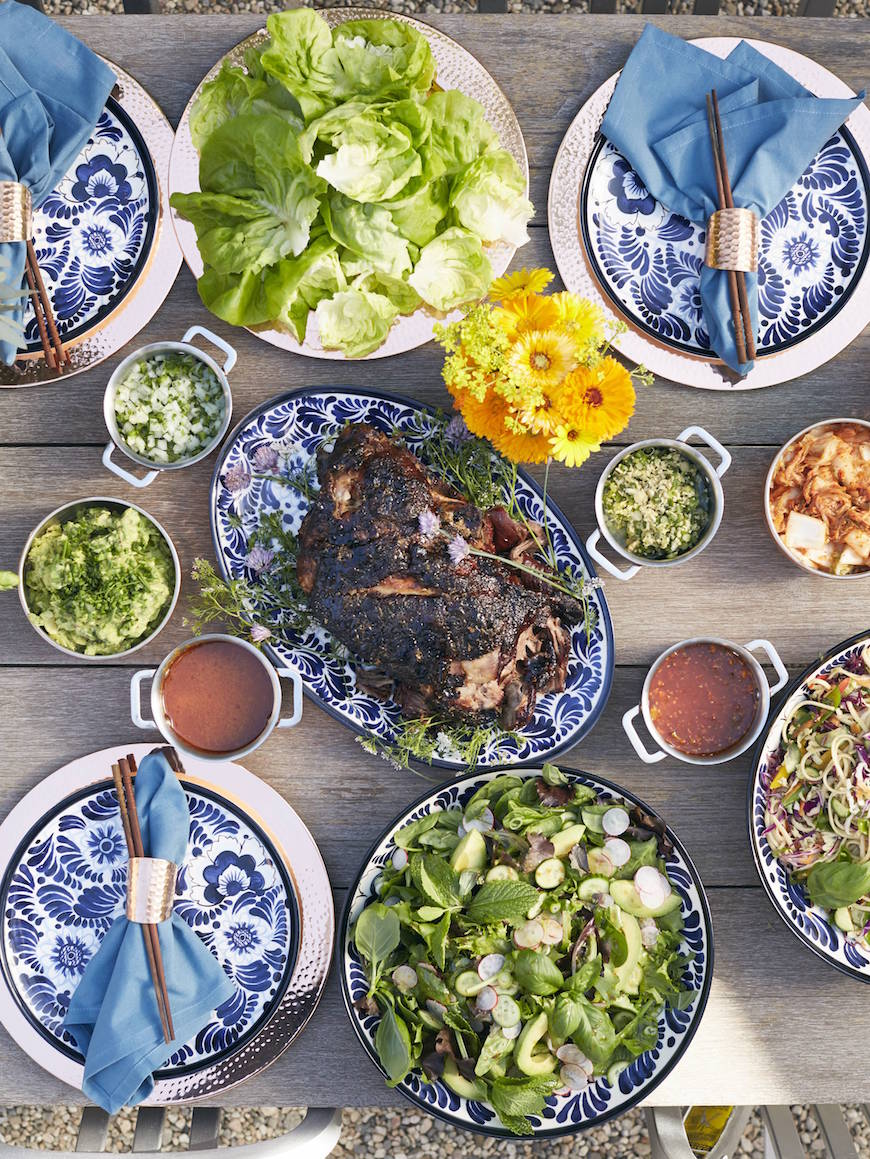 Bo Ssam at it's simplest form is a slow-roasted pork shoulder served with lettuce, white rice and a whole bunch of sauces so you can dress it up. (and you all know how much I love a sauce) There are the traditional sauces that David Chang serves and then there is the Matt + Adam + Gaby spin which involves guacamole. Naturally. So buckle up – we threw a killer Bo Ssam Dinner Party a few weeks back complete with margaritas, naturally! All the recipes are below! 
Grab the recipes here:
Bo Ssam // Slow Roasted Korean Pork and all the toppings
Strawberry Watermelon Margaritas + Margarita Salt – THEY ARE FREAKING DELISH
And peruse the photos for some inspiration for your next backyard bash!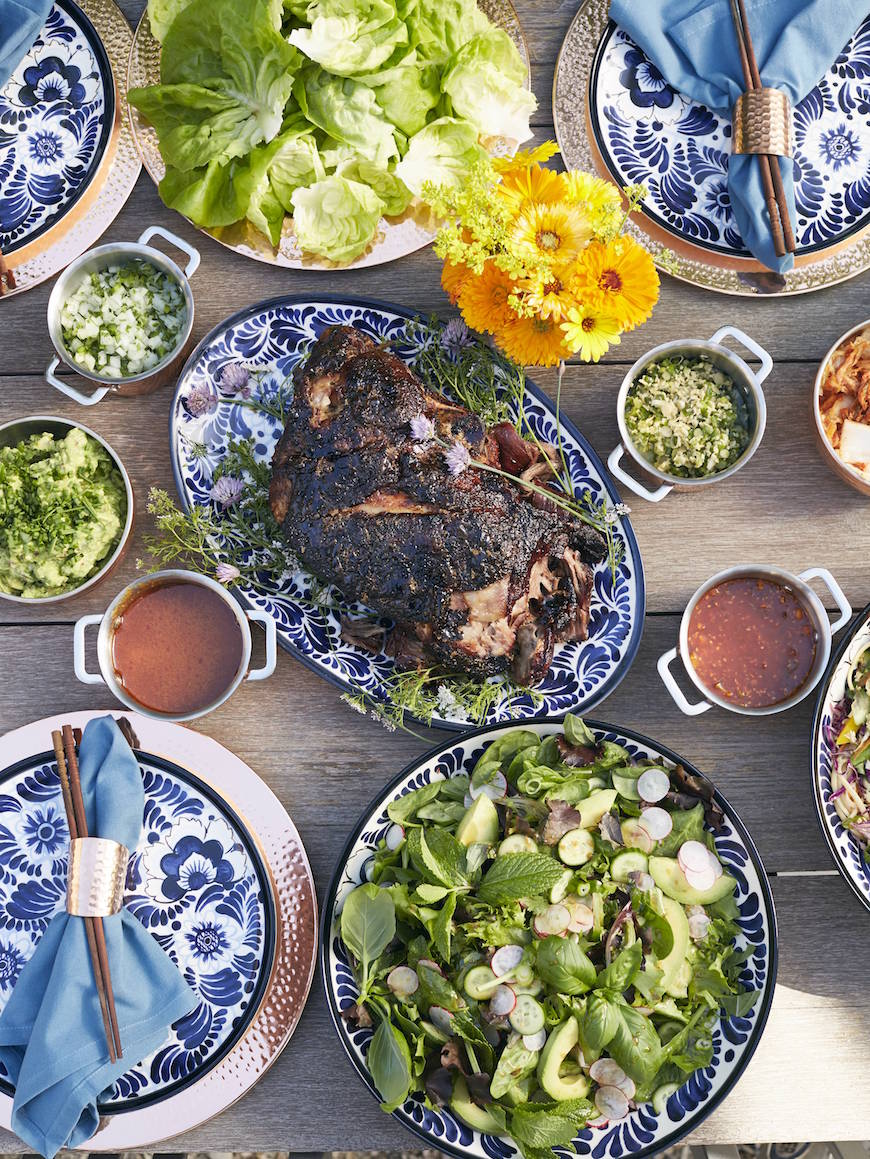 Photos by Matt Armendariz / Food Styling by Adam Pearson