Last year flew by and I can't believe it's pretty much 2019! But I'm ready for it! What's Gaby Cooking is coming your way with some really exciting new announcements in the coming months so buckle up! And until then – let's do this weeks meal plan!
You know the drill. 6 nights of dinner recipes – Sunday, Monday, Tuesday, Wednesday, Thursday and Friday. I'll add in something sweet here and there, or a breakfast smoothie creation, or blow it out where there's a celebration… but you can count on at least 5 nights worth of meals every single Sunday all year round. So, here we go! If you guys want to see anything else pertaining to weekly meal plans, just holler in the comments!
Sunday – It's new years eve EVE so we're going for it // also I don't think anyone is working tomorrow so I'm throwing a little pre-party with a polenta extravaganza! Caramelized Mushroom Polenta for everyone!
Monday – It's new years eve so let's blow it out with some epic bites and cocktails plus an entire NYE Menu
Tuesday – BLT Salmon Salads are absolutely happening!
Wednesday – Southwestern Brown Rice Bowls which have the most delicious green rice as the base! Plus they are loaded with so many goodies, you don't even need a side dish!
Thursday – Quinoa Stuffed Bell Peppers (which also can double for leftovers for lunch on Friday!) and some garlic roasted mushrooms!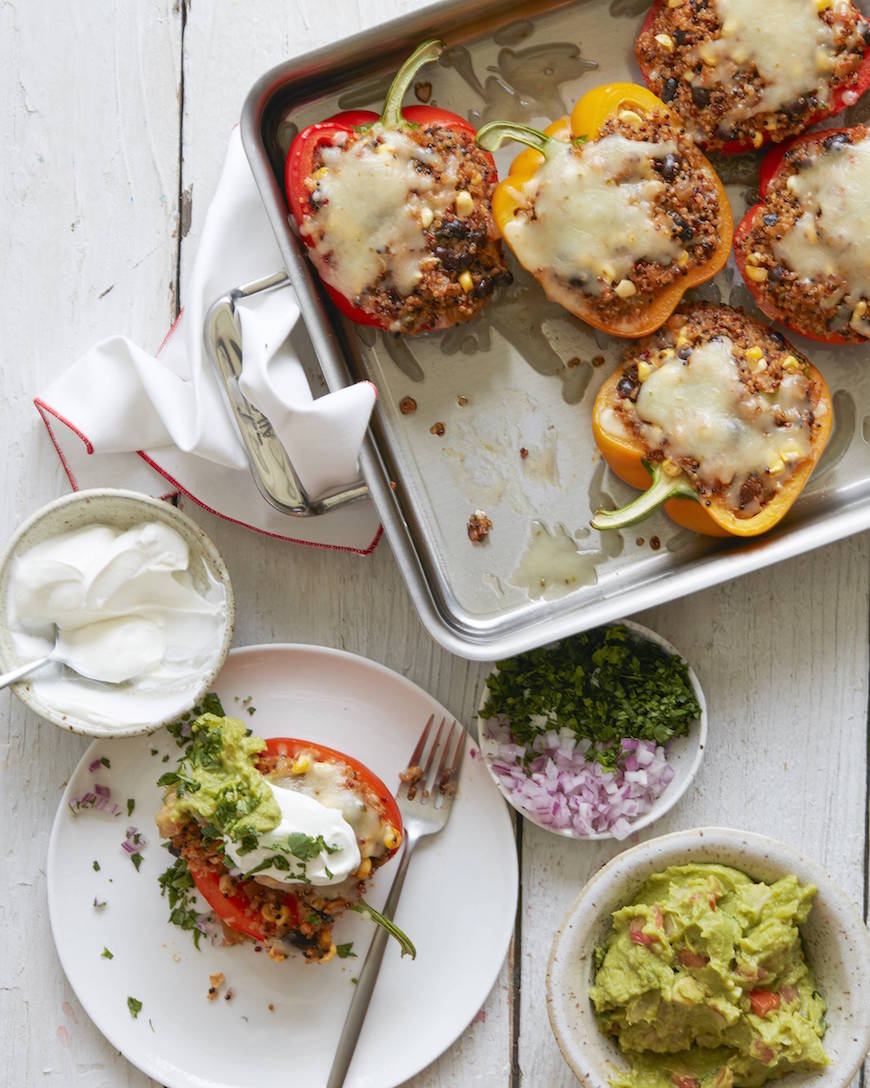 Friday – all about this Loaded Sesame Salmon Salad!
And if you're looking for something healthy to kick start every morning… might I suggest these smoothies!