Happy New Years guys!! I'm so ready for it! WGC is coming your way with some really exciting new announcements in the coming weeks/months (one later this week!) so buckle up! And until then – let's do this weeks meal plan!
You know the drill. 6 nights of dinner recipes – Sunday, Monday, Tuesday, Wednesday, Thursday and Friday. I'll add in something sweet here and there, or a breakfast smoothie creation, or blow it out where there's a celebration… but you can count on at least 5 nights worth of meals every single Sunday all year round. So, here we go! If you guys want to see anything else pertaining to weekly meal plans, just holler in the comments!
Sunday – Chicken Shawarma Bowls!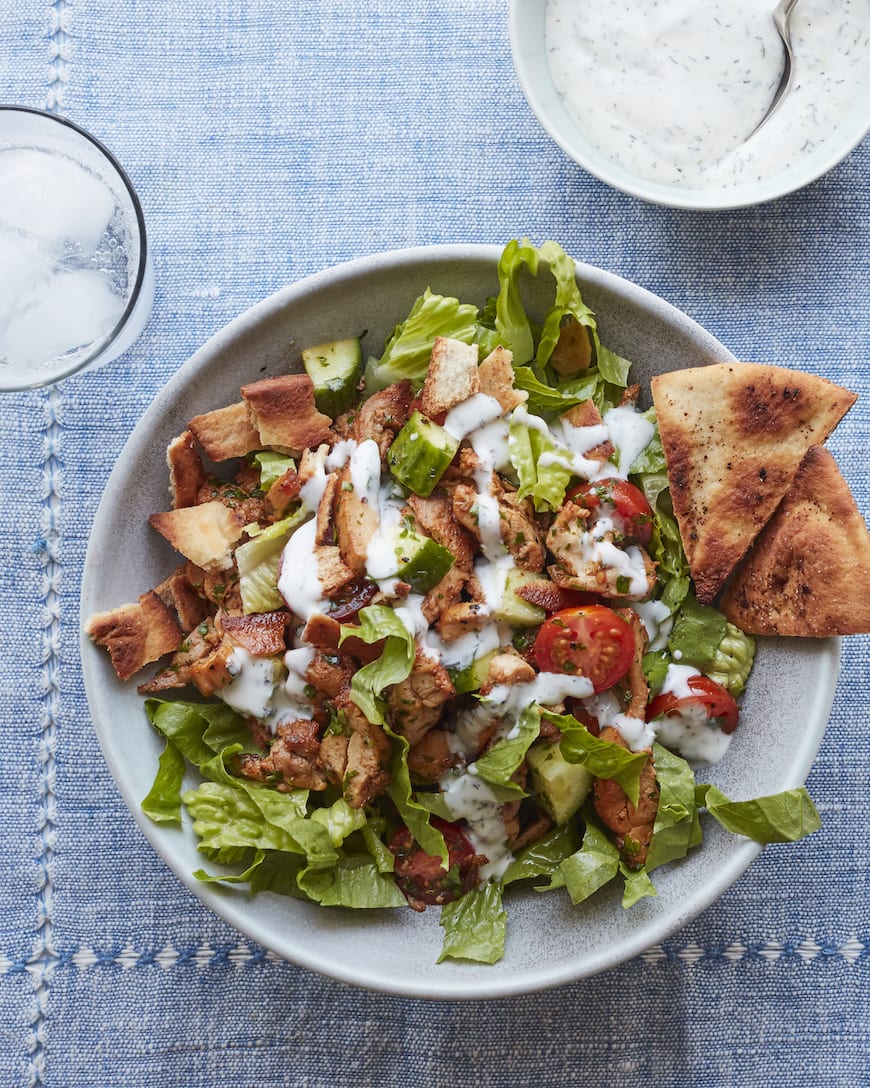 Monday – Deconstructed Falafel Salad is happening for Meatless Monday!!
Tuesday – Sheet Pan Salmon with Broccolini!
Wednesday – Quinoa Taco Bowls feels like the right way to usher in hump day!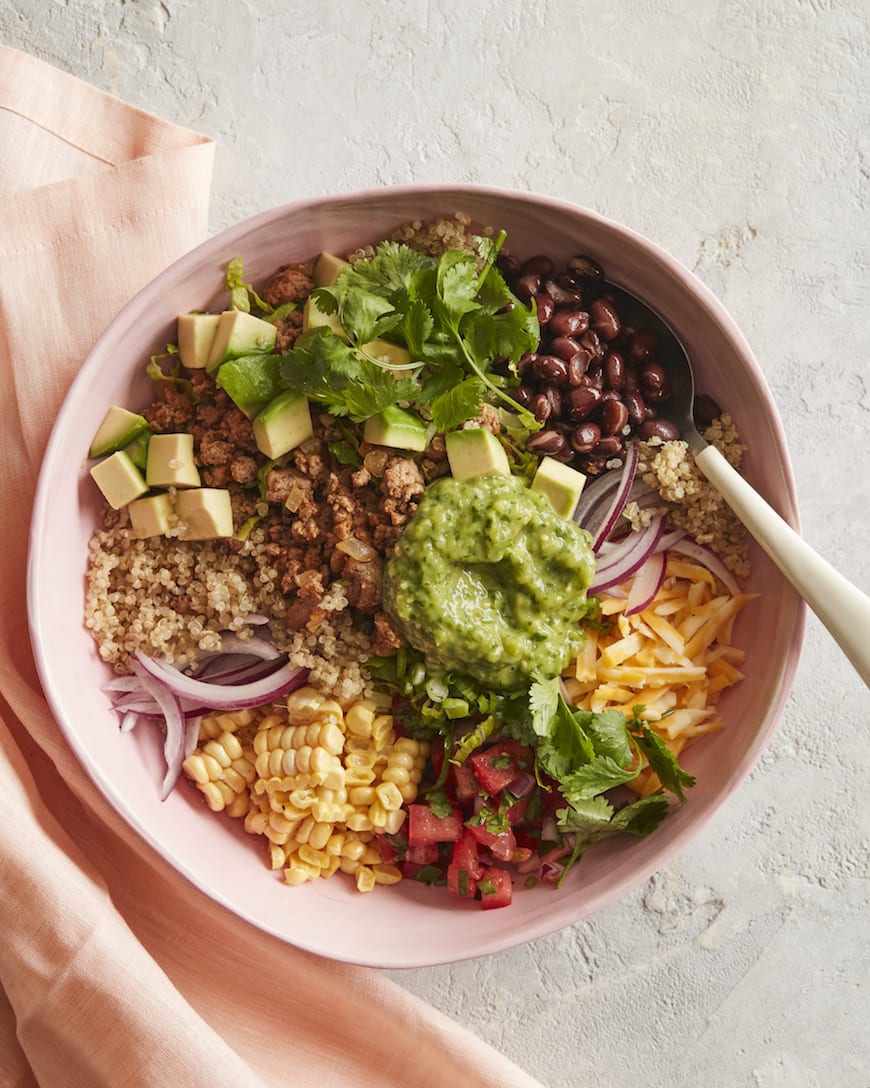 Thursday – Quinoa Stuffed Bell Peppers except I'll be using brown rice (which also can double for leftovers over the weekend!) and some garlic roasted mushrooms!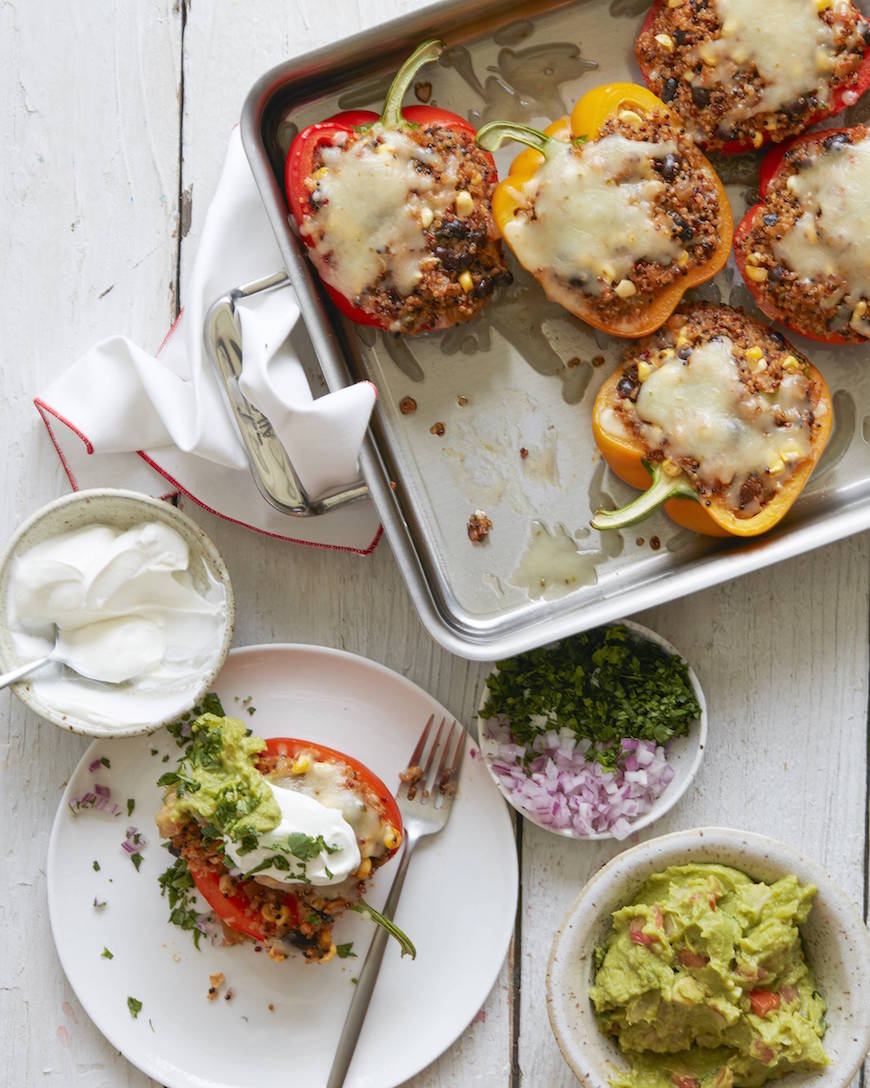 Friday – we've got a super exciting announcement come Friday so we're doing this Chicken Tagine with all the accoutrements to celebrate that night!
Saturday: Mushroom Pasta – omg this stuff is INSANELY good!
We aren't going cold turkey with the sugar – it's just no way to live.
And if you're looking for something healthy to kick start every morning… might I suggest these smoothies!