If you're still looking for some side dishes for your Thanksgiving menu, look no further – I've rounded them ALL up.
We've got everything under the sun when it comes to Thanksgiving Side Dishes except a green bean casserole because try as I might… I just can't get behind it. I will tell you that my garlic green bean recipe will absolutely woo you over to the right side of the green bean debate!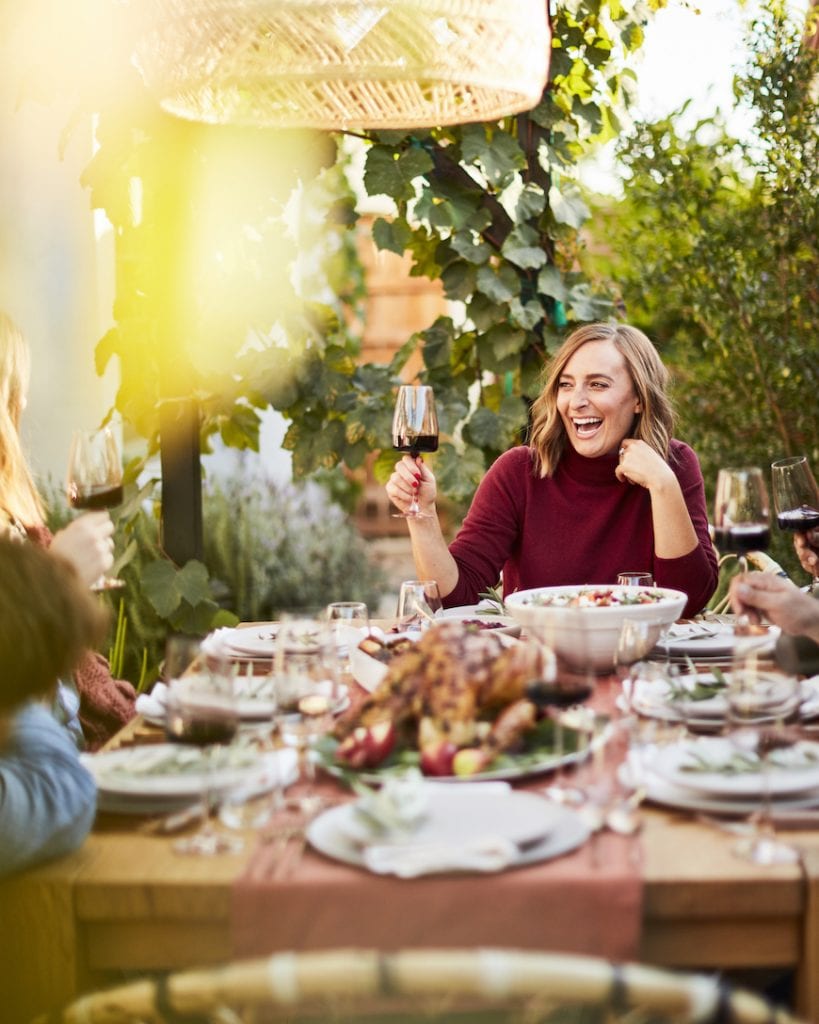 So… without further ado… let's get into it. Below you'll find a complete list of thanksgiving side dish recipes to make your Thanksgiving the best yet! Just forward this link to whoever needs some ideas and you'll be golden!
Spicy Garlic Green Beans – green beans that taste like candy, you're welcome in advance.
Cheesy Creamed Kale – it's like your fav spinach dip at your local steakhouse but BETTER!
Sautéed Brussels Sprouts – the most delicious lemon and garlicky Brussels you'll ever make… promise!
Wild Mushroom Stuffing – it's the only stuffing I'll allow on my table 7 years and running… it's can't be beat! And if you're not into mushrooms, just omit them.
Roasted Acorn Squash with Ricotta and Pomegranate Seeds – a fun new Thanksgiving side dish that people will request year after year
The Best Mascarpone Mashed Potatoes – these are equal parts creamy, cheesy, buttery and perfect.
Parmesan Roasted Potatoes – the keys to the best roasted potatoes await you!
Cheesy Potato Gratin – layered and baked potatoes with cheese and cream, what more could you ask for?
Shredded Brussels Sprouts Salad – want something a little lighter, this shredded salad is a very festive addition to the table!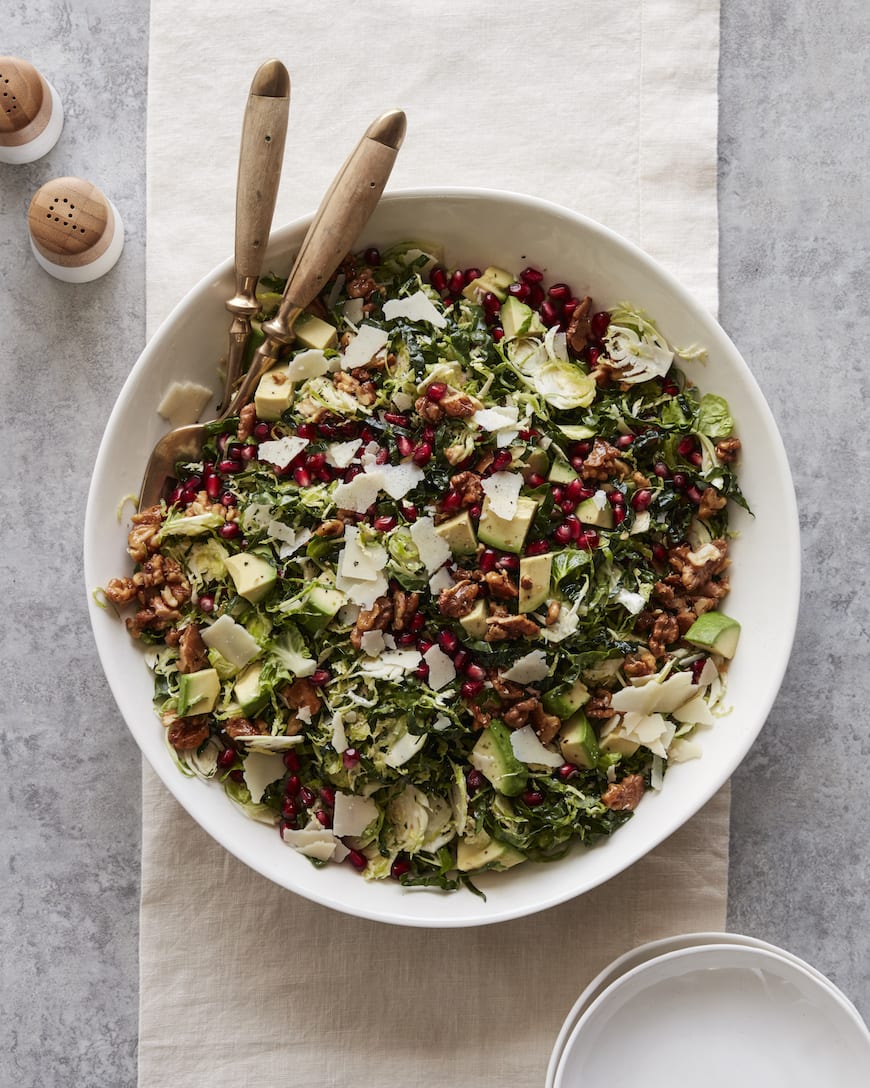 Charred Carrots with Herbs – this was actually the first thing to disappear at my Friendsgiving feast this year! The carrots are sweet and the topping is bright and fresh!
Peas with Pancetta and Lemon – growing up we would ALWAYS fight over who got the last spoonful of peas. And this recipe is even better than what we had growing up.
Parmesan Roasted Cauliflower – best cauliflower recipe you'll ever try… cross my heart!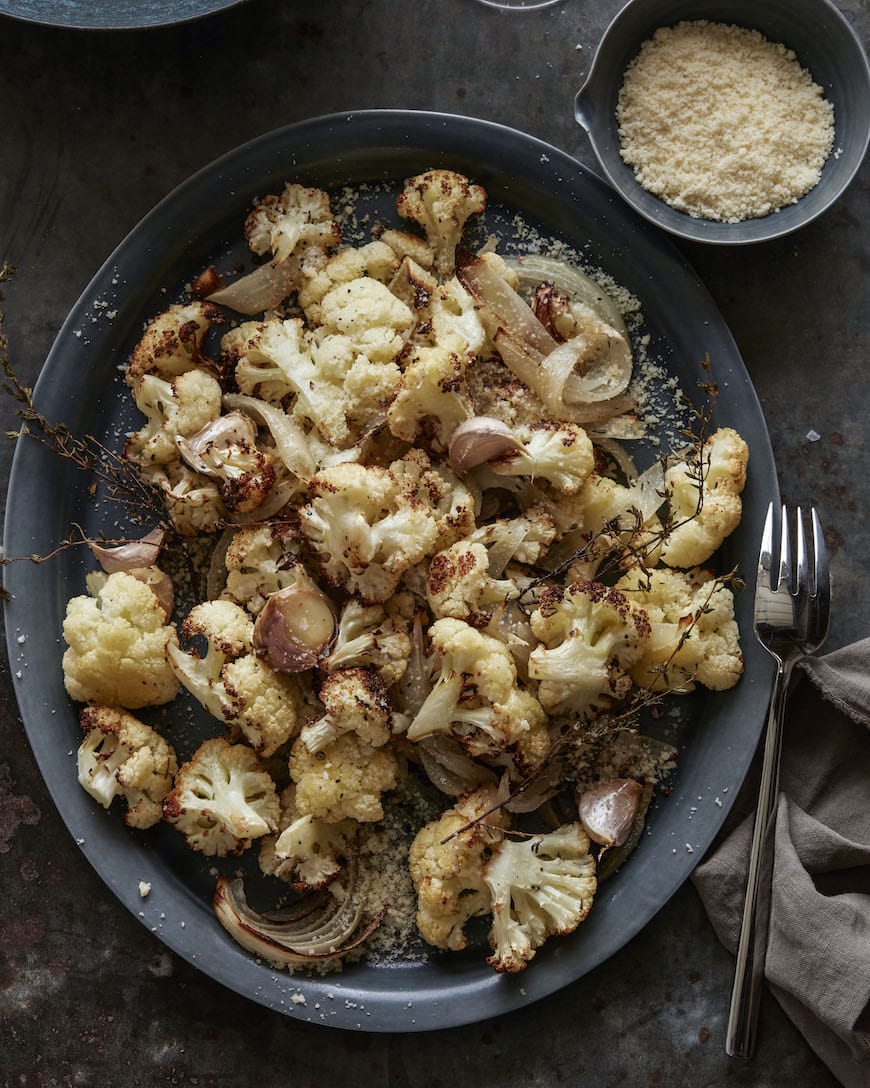 Chipotle Mashed Sweet Potatoes – another sleeper success at my friendsgiving this year. Chipotle Mashed Sweet Potatoes was a major crowd pleaser.
Garlic and Herb Sweet Potato Fries – who doesn't love a quick hit of french fries at Thanksgiving.
Brown Butter Roasted Pumpkin – this roasted veg salad will leave you weak in the knees it's so good.
Sweet Potato Gratin – more gratins!! More is always more.
Creamy Baked Mac and Cheese – the cheesiest and creamiest mac and cheese you'll ever make with a crispy panko topping.
Roasted Brussels Sprouts Salad with Pomegranate Seeds!
and there you have it!! The best tried and true Thanksgiving Side Dish recipes for your big holiday feast! I've got a few more up my sleeve for later this week, so I'll add them to this post as they go live so you have a quick reference point!!
PS – are you thinking of putting this on your Thanksgiving menu? Check out the full What's Gaby Cooking menu here along with the master prep schedule to keep things organized and on track!
And if you need more Thanksgiving Ideas check out this roundup of 80+ Thanksgiving Recipes and Ideas