Are you looking for a fun, easy drink to make for your holiday party? Why not try a sparkling apple cider mocktail? This delicious drink is simple to make and perfect for any occasion. So grab a glass and get ready to celebrate!
If you were anything like me as a child, you LIVED for the days that you got to drink Sparkling Apple Cider! Those were truly some of my happiest memories as a kid so I'm putting a festive spin on it with a Sparkling Apple Cider Mocktail!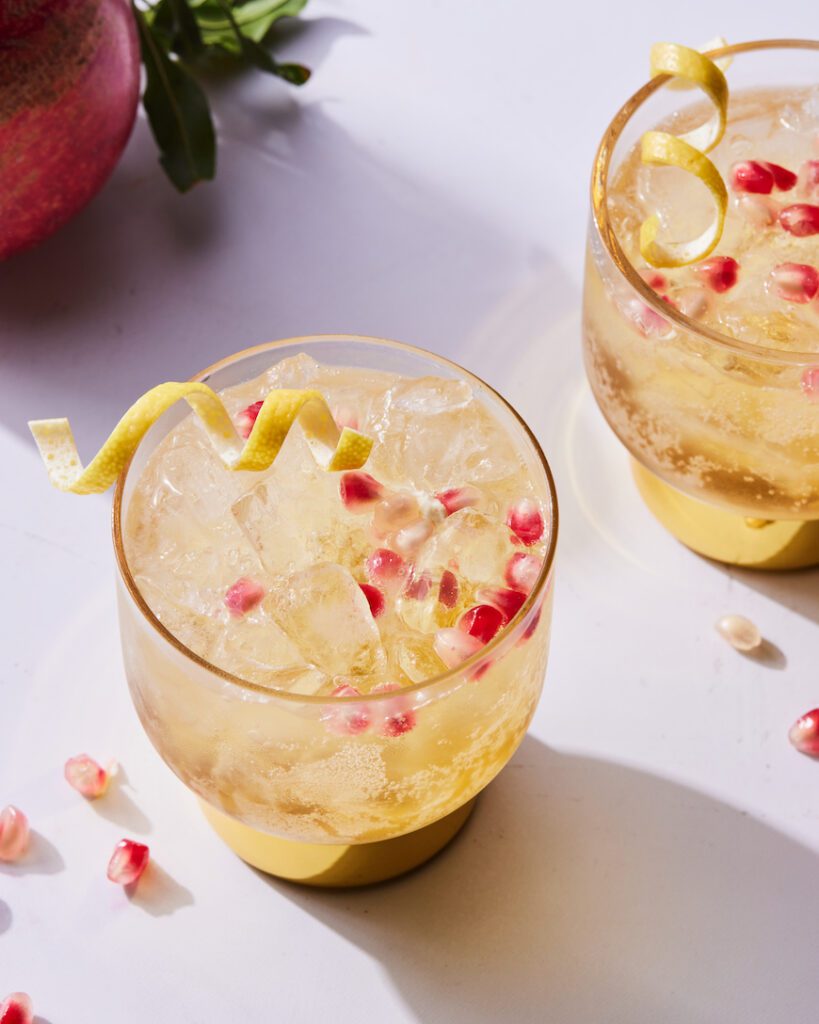 Even now, as a 30+ year old, I love sparkling apple cider. Popping one of those bottles open as a kid was the definition of happiness. If you want to whip up an incredibly easy kids mocktail for the holidays, this Sparkling Apple Cider Mocktail is it! It's simply sparkling apple cider, a squeeze of lemon juice to brighten things up and some pomegranate seeds! Voila!
If you want to make it even more festive, you can add a splash of pomegranate juice! We made these on My Best Friends Kitchen this year and I'll be adding them to my table from here on out! If you want to add a splash of rum for the adults… be my guest!
Did you like this mocktail recipe? If so check out these other cocktails:
Sparkling Apple Cider Mocktail
Ingredients
4

ounces

sparkling apple cider

1

ounce

pomegranate juice (optional)

Squeeze of fresh lemon juice

Pomegranate arils and lemon twist for garnish
Instructions
Fill a glass with ice, pour in the apple cider and a squeeze of fresh lemon juice. If using Pomegranate juice, add that to give it a festive color. Stir gently and garnish with pomegranate arils and lemon twist.