I just have to tell you guys – you're SLAYING the game with all the what's gaby cooking recipes on Instagram! I love seeing all my recipes in your kitchens. Keep it up!! And now… let's meal plan!
Sunday – Eggplant Rollatini – obsessed with this recipe. And it's even better as leftovers. Pairing it with the Shredded Brussels Sprouts Salad
Monday – Broccoli Cheddar Soup is on deck for today. With cheese puff pastry straws too!
Tuesday – my childhood favorite Schinkennudeln! That's just the German way of saying Ham and Cheese pasta. OMG literally would beg my mom for this on a daily basis.
Wednesday – Hump day Chicken Fajitas! That's a thing right? Char up some tortillas and serve it up with your favorite salsa and guacamole.
Thursday – Cauliflower Rice Burrito Bowls. Keep it comforting but healthy night because tomorrow it's ON!
Friday – Tomato Basil Pizza Rolls – PERFECT way to kick off the weekend.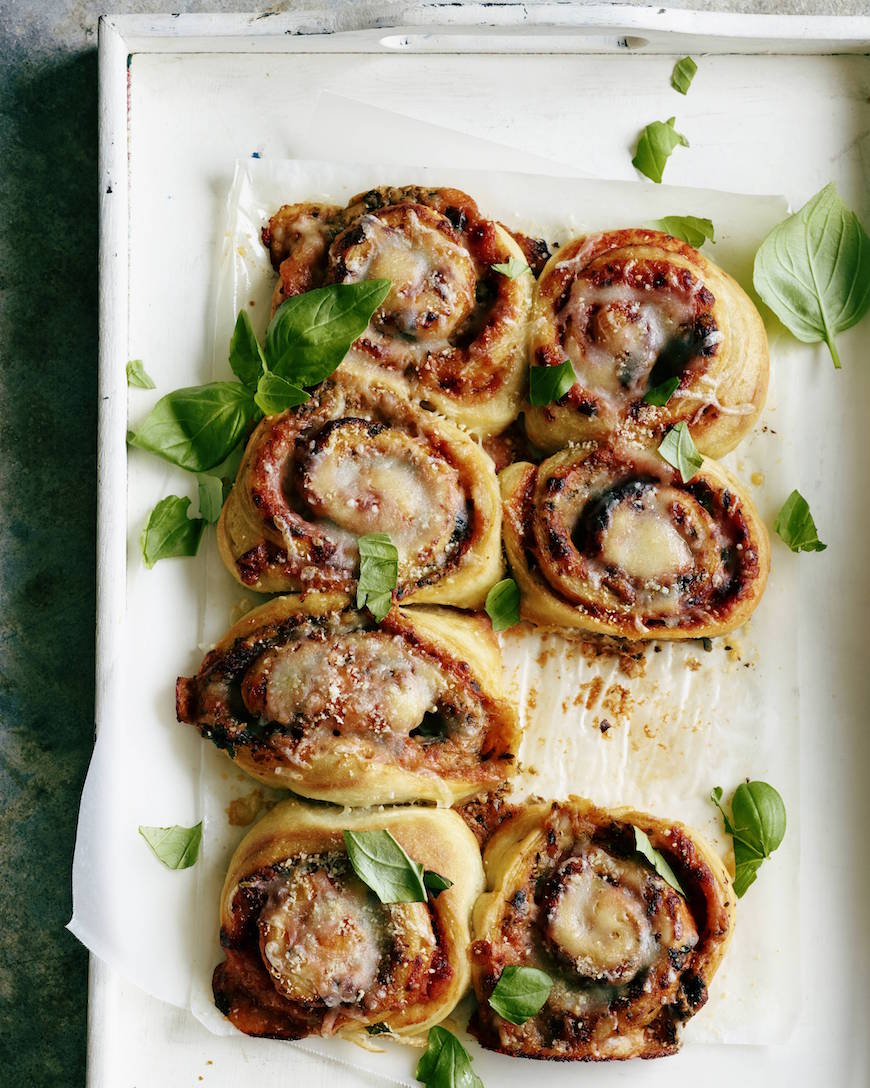 For breakfasts: I made a batch of granola bars for the week since it's going to be a little crazy and they are easy to grab on the go.
And for desserts: CHEESECAKE BROWNIES. Enough said.