I've cracked the code when it comes to feeding a crowd without slaving over the stove all day – Paella! Vegetarian Paella or Seafood Paella, pick your favorite and the rest is super easy! We threw a Paella Party a few weeks back and I'm 100% convinced this is the way to entertain from here on out!
I've taken all the guess work outta this one for you. I've got you covered from the drinks and the appetizers, to the mains, plus a really beautiful salad on the side. And an impressive dessert that most definitely involves churros!! Check the full party scene below along with all the recipes! Also – Paella just happens to be dairy free / gluten free / nut free / soy free and could easily be vegan so it's the best way to feed a crowd and doesn't have to be crazy expensive!
And keep in mind, that the ingredient lists for the paella recipes might look long… but don't be intimidated. It's really a few simple techniques and most of the time spent on the recipe is passive so you won't be slaving away over the stove all day long!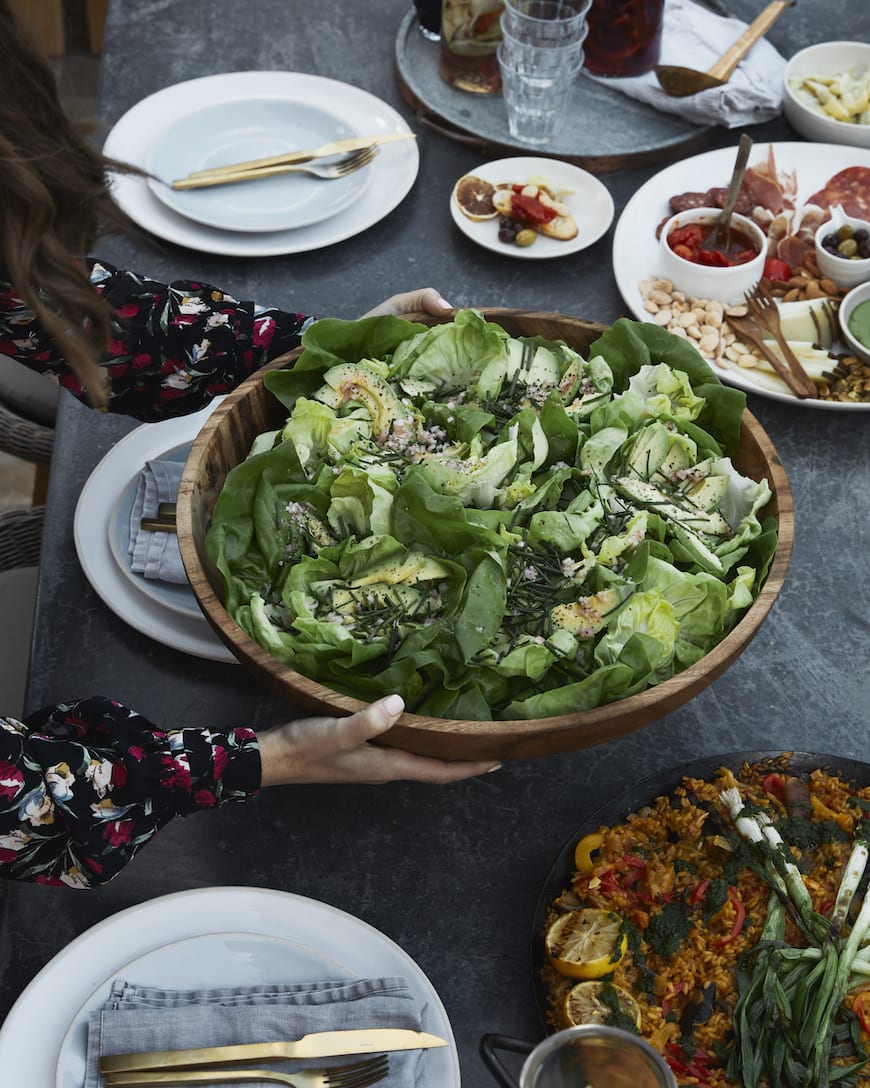 Grab the recipes below: