Consider this your one stop shop for fall soups and stews as the temps continue to dip. I've rounded up my all time favorite soups and stews in 1 handy dandy place. Some smooth, some chunky, some creamy, some vegan… there's something for everyone!
Curry Lentil Soup – one of my all time favs!! Even if you don't love lentils, you'll be obsessed.
Loaded Minestrone – this isn't some boring old Minestrone recipe – it's next level amazing
Roasted Tomato Basil Soup – the tomato soup to end all tomato soups!
Italian Wedding Soup – the little Italian meatballs in this will make you weak in the knees
Chicken Chili Verde – my best friends moms recipe and OMG it's major
Coconut Curry Noodle Soup – 15 minutes or less and dinner is ready!
Cheesy Roasted Cauliflower Soup – this cheesy creamy soup is perfect for fall and winter nights curled up on the sofa!
French Onion Soup – the OG soup of all soups!
Chicken Posole – my fav spin on a chicken soup!!
Broccoli Cheddar Soup – childhood fav right here!
Loaded Chicken Pho – and bonus, it can be made in an instant pot!!
Smoky Chipotle Chicken Chili – the perfect game day chili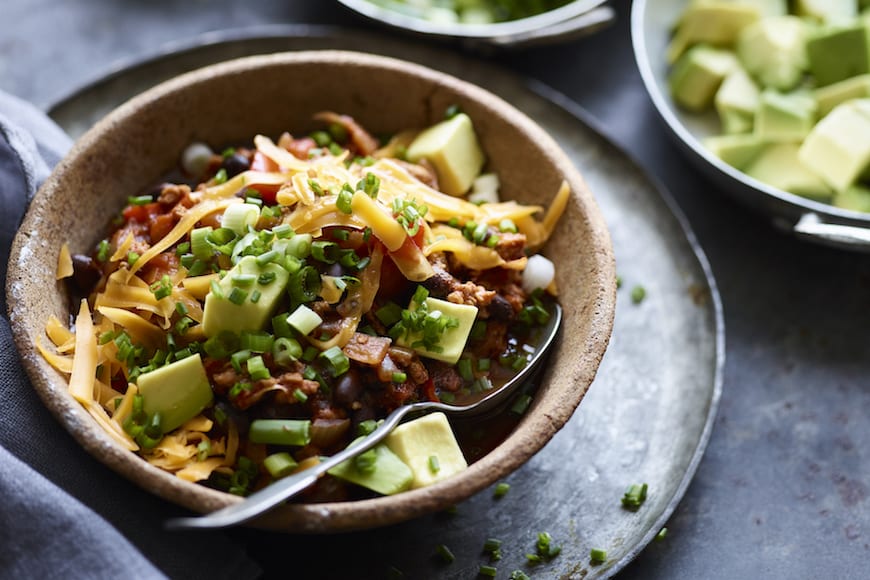 Roasted Butternut Squash Soup – make a triple batch and freeze this, trust me!
Fully Loaded Baked Potato Soup – it's not crazy heavy yet it's filling and VERY flavorful.
Chicken Tortilla Soup – my fav soup from Tucson!!
Black Bean Sweet Potato Chili – everyones favorite vegetarian or vegan chili!!