Back in the day I used to be a juice cleanse kinda gal, but I've since ditched those ways and opt for more of a "whole foods" approach to the new year! Which is why this Banana, Chia and Spinach Smoothie is currently my jam!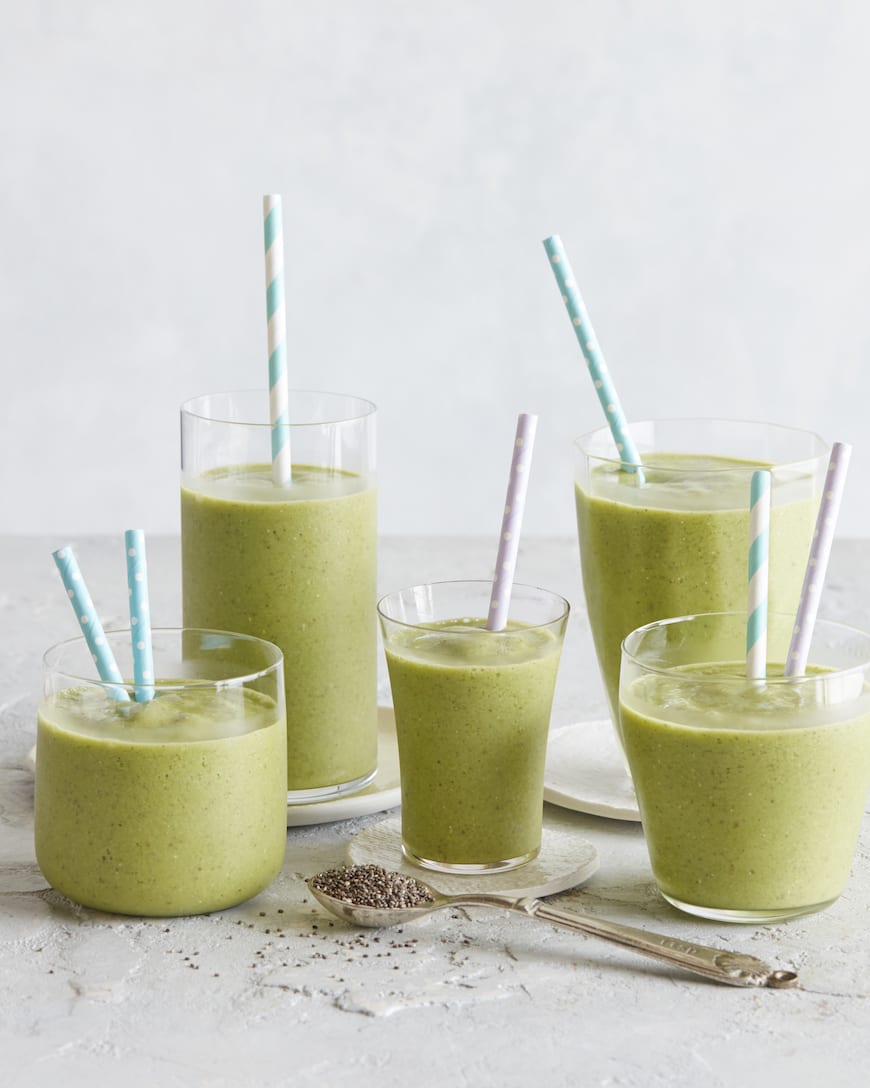 You got the scoop on some of my favorite healthy recipes to kick start the year yesterday and those included lots of things for lunch and dinner. But word on the street (so say my nutritionist friends) is that breakfast is the most important meal of the day! It gets you going and keeps you happy until lunch. And if you're anything like me that's really important because if I'm hungry it eventually turns into HANGRY… and no one wants to see that.
Smoothies are the best way for me to pack in plenty of nutrients and do it under 5 minutes so I can grab a glass and run out the door. I drink them on my way to the gym, on my way to pilates, or just walk into a meeting with my Swell water bottle full of a smoothie. It's my favorite way to start the day and I think you're going to love this one!
Side note – I'm not a fan of ice in my smoothies – it just feels watered down. But adding the frozen fruit (mango in this instance) does a great job of keeping things chilled. Pinkie promise these will keep you full for a solid 4 hours! And you'll love them so much you'll probably want to make a round for lunch too! Maybe even get crazy and whip some up for dessert.