Big things are happening today. Specifically these 12 Christmas Cookies that you need in your life! Christmas is almost here and we need cookies to send to family, friends and anyone who needs a little cheer! Let's get down to business people!
Here are my favorite Christmas Cookies (and other desserts) you need in your life ASAP!
Molasses Cookies – my favorite cookie in the whole world. We grew up eating these and I can never get enough!
Gooey Chocolate Crinkle Cookies – honestly… these are perfection. Gooey on the inside, a little crackle on the outside… you'll be hooked.
Christmas M&M Cookies – remember those mall cookies you'd have as a kid, these are them! SO festive!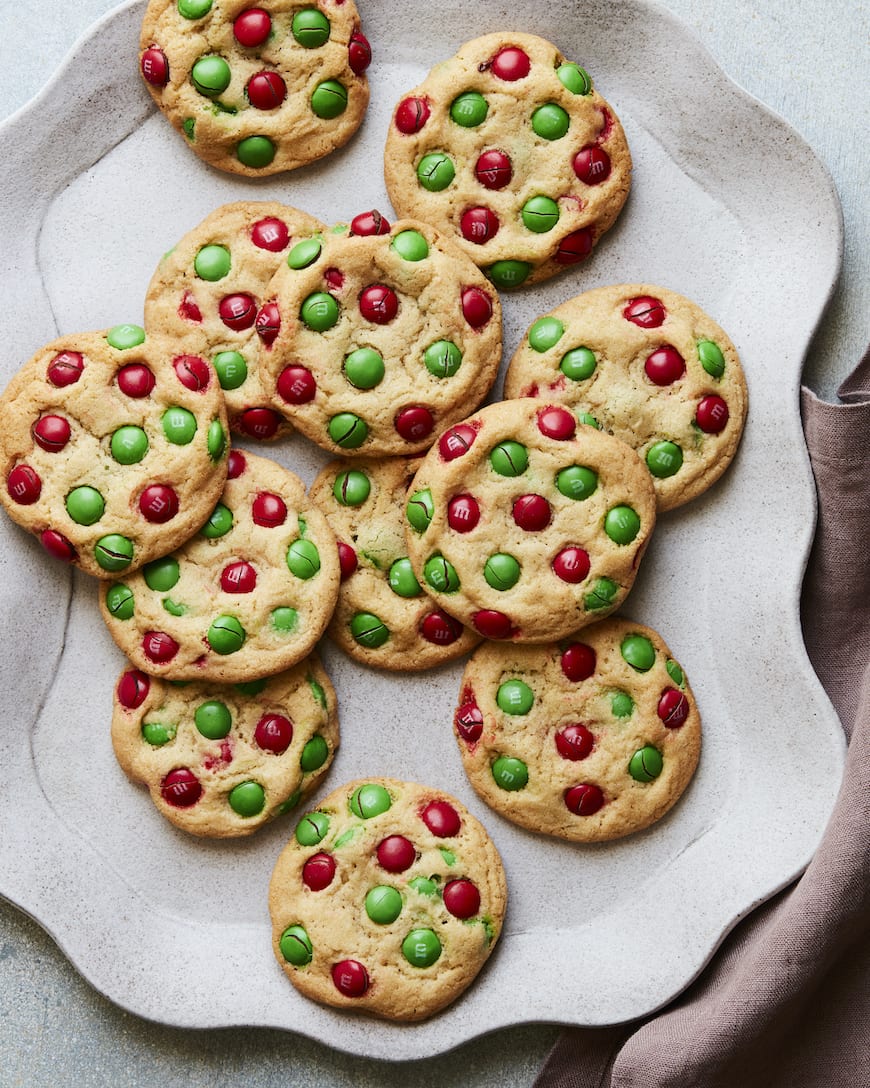 Christmas Sugar Cookies – my favorite sugar cookie of all times. You can opt to add the sprinkles into the dough if you want to be extra festive, or just use them to decorate. Your call.
Coconut Chocolate Baklava – obviously not a cookie but OMG this seriously satisfies any sweet tooth
Lemon White Chocolate Chip Cookie – a little different but so freaking good!
Snickerdoodle Cookies – one of my childhood favs!
Christmas Crack. Mandatory this time of year.
Peppermint Oreo Truffles – embarrassingly easy to make!
Snickerdoodle Blondie Brownies – YES PLEASE – these are truly award winning. Don't miss them.
M&M Cookie Bars – major show stoppers and just about the best treat in the world!