OMG. Today is the day. Game of Thrones starts tonight and I'll be patiently waiting in front of my TV all day long. No shame. Until then, it's Sunday – so let's meal plan!
Sunday – Three Cheese Pizza for SURE!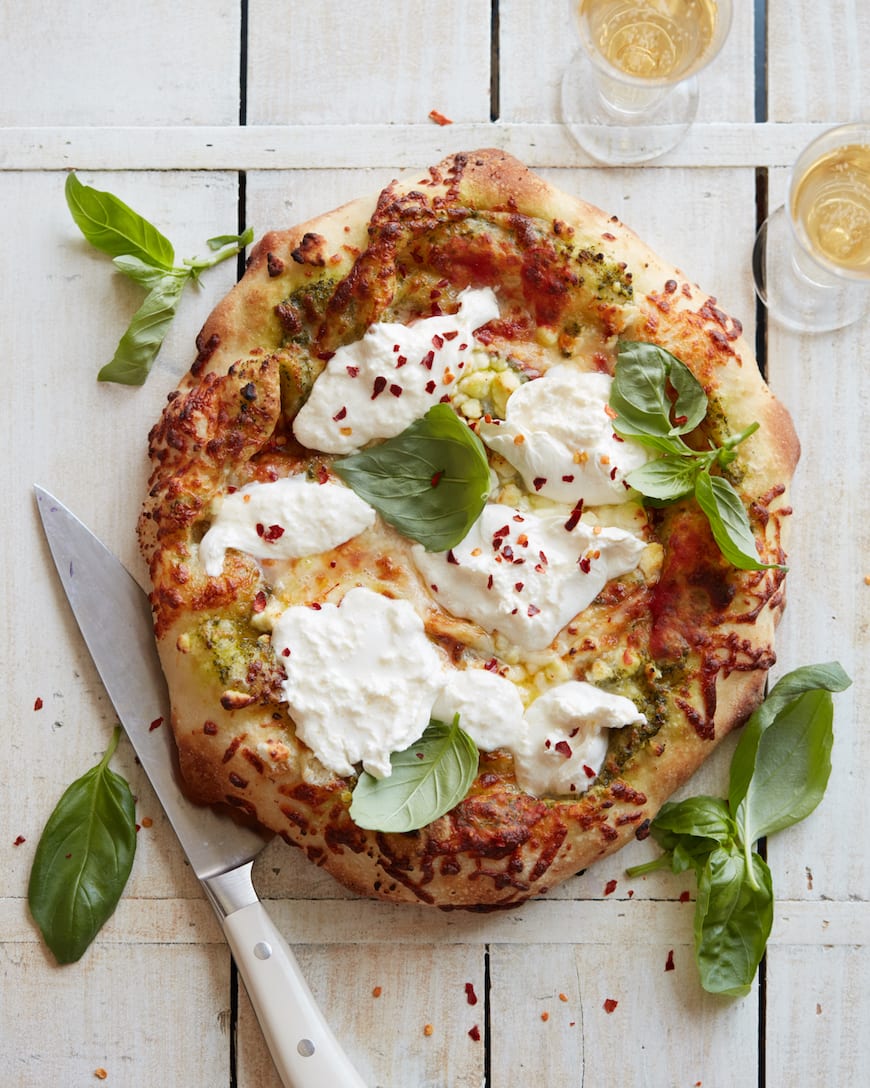 Monday – Meatless Monday calls for this Sun Dried Tomato and Kale Pasta which I can't seem to get enough of!
Tuesday – Poblano Corn Quesadilla – simple, easy, delicious and perfect with a side of guacamole! Also if you haven't already grabbed a jar of the What's Gaby Cooking salsa – WHAT ARE YOU WAITING FOR?
Wednesday – Caramelized Onion Risotto to get us through the mid-week hump!
Thursday – Grilled Fish Cauliflower Rice Bowls are happening on Thursday and I couldn't be more excited about the seasoning on the fish!
Friday night we're having people over so I'm breaking out the Spicy Beef Larb Bowls for a little DIY action!
and for a little dessert this week, it's all about that Pineapple Sheet Cake!! Seriously easy and perfectly delish.
and my favorite green smoothie on repeat for breakfast!