Less than 3 weeks before Thanksgiving!! Between this weeks meal plan, yesterdays TJ's haul and next weeks Thanksgiving recipes, I'd say we're on a roll for the next week or so! Let's do this!
Sunday – Smoky Chipotle Chicken Chili is on tap for tonight!! Fingers crossed for leftovers for lunch tomorrow!
Monday – on that meatless Monday train this week with Cheesy Cauliflower Soup. OMG so freaking good!!
Tuesday – It's not quite a taco for taco Tuesday – but how about a fish taco bowl? Pretty much the same thing right?? And even healthier!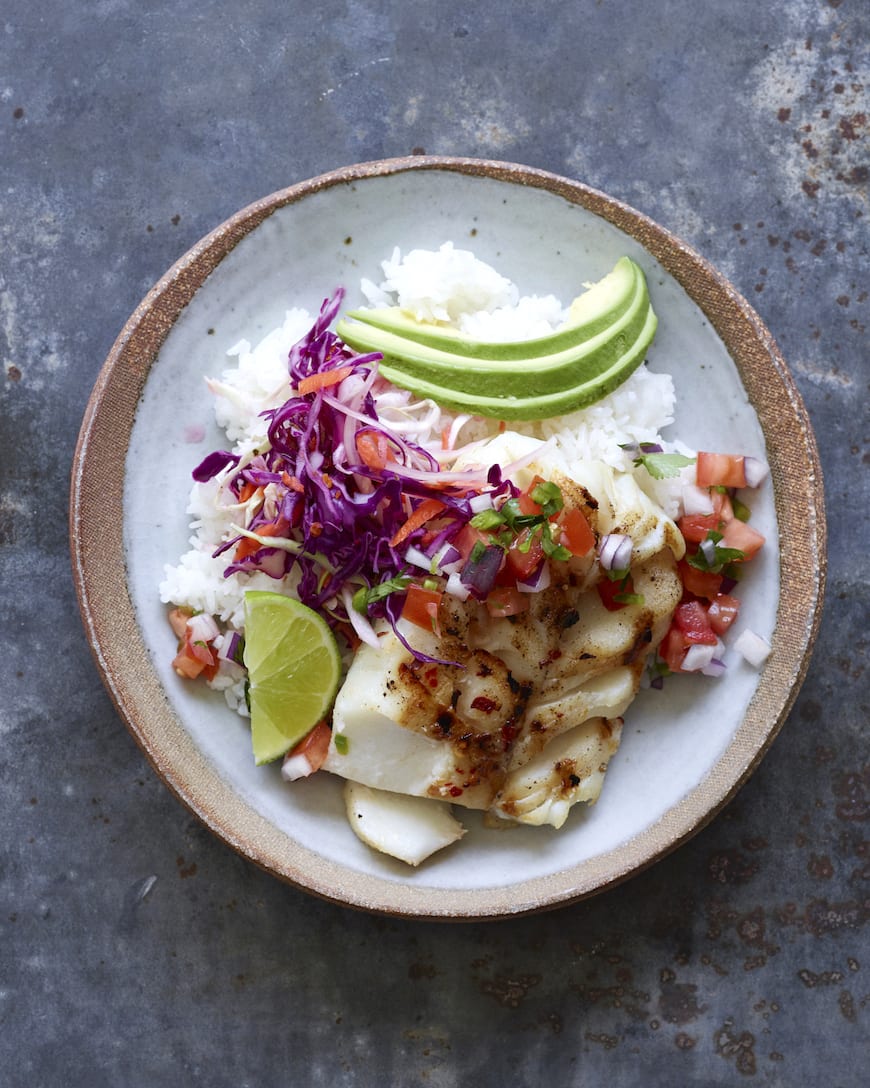 Wednesday – Mushroom Risotto. It's the dish that made me fall in love with mushrooms and I'll never get enough!
Thursday – Sun Dried Tomato and Kale Pasta. It's going to be your new obsession. Just you wait.
And for the weekend this Taco Pizza is happening for sure!
And for a sweet treat this week CARAMEL BROWNIES!
and we're back to smoothies every morning for breakfast!!