M&M Cookie Bars!! One of my favorite desserts of all times. And also be warned – one is NOT to be left alone with a pan of these!
Is there anything better than a soft cookie in bar form? Where the edges are just lightly golden brown and a tad bit crunchy… and the inside is gooey and soft and melts in your mouth? Let me answer that for you…. no.
It doesn't get better than this when it comes to a quick and easy dessert that literally every single person will love.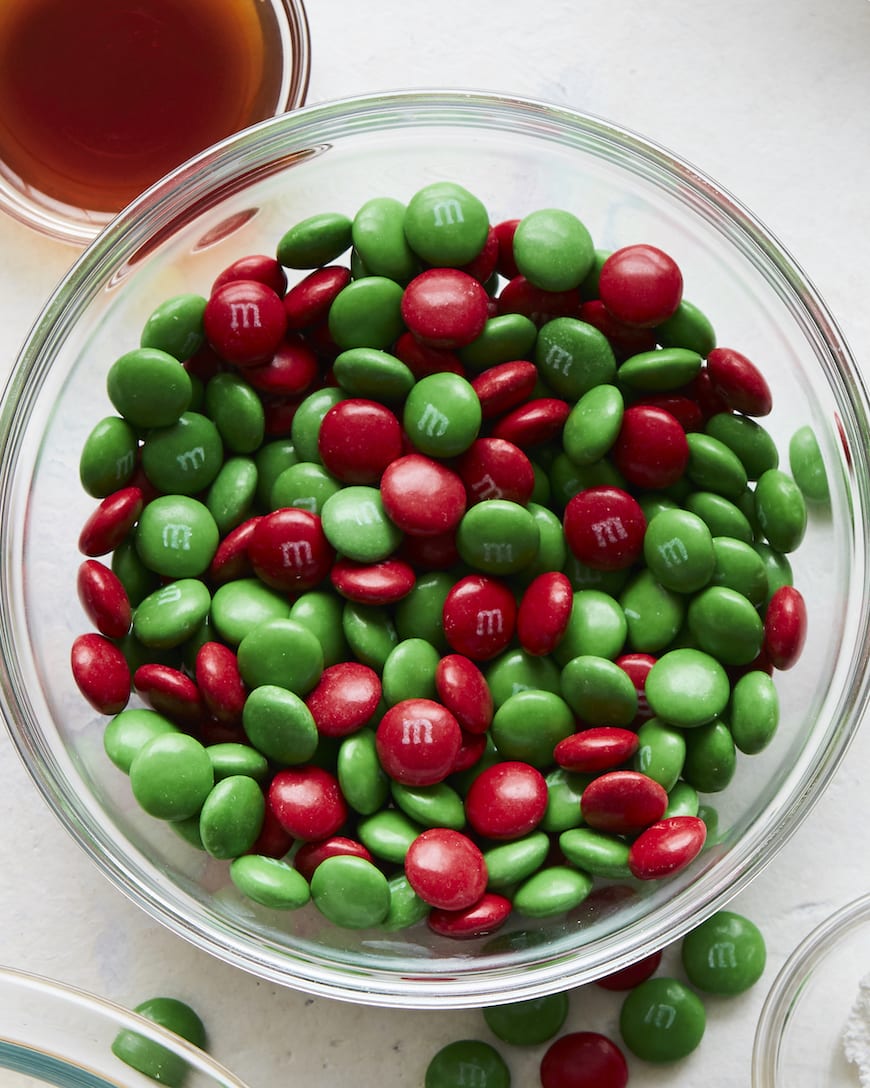 These bars are my favorite sugar cookie recipe baked up in bar form. A few tips and tricks. 1: use a 9×9 pan. Don't try and do it in a 9×13 or an 8×8… it won't be the same. Trust me – there's a reason I developed it this way! And a glass baking dish doesn't retain heat the same way a metal baking dish does… so use a metal baking dish!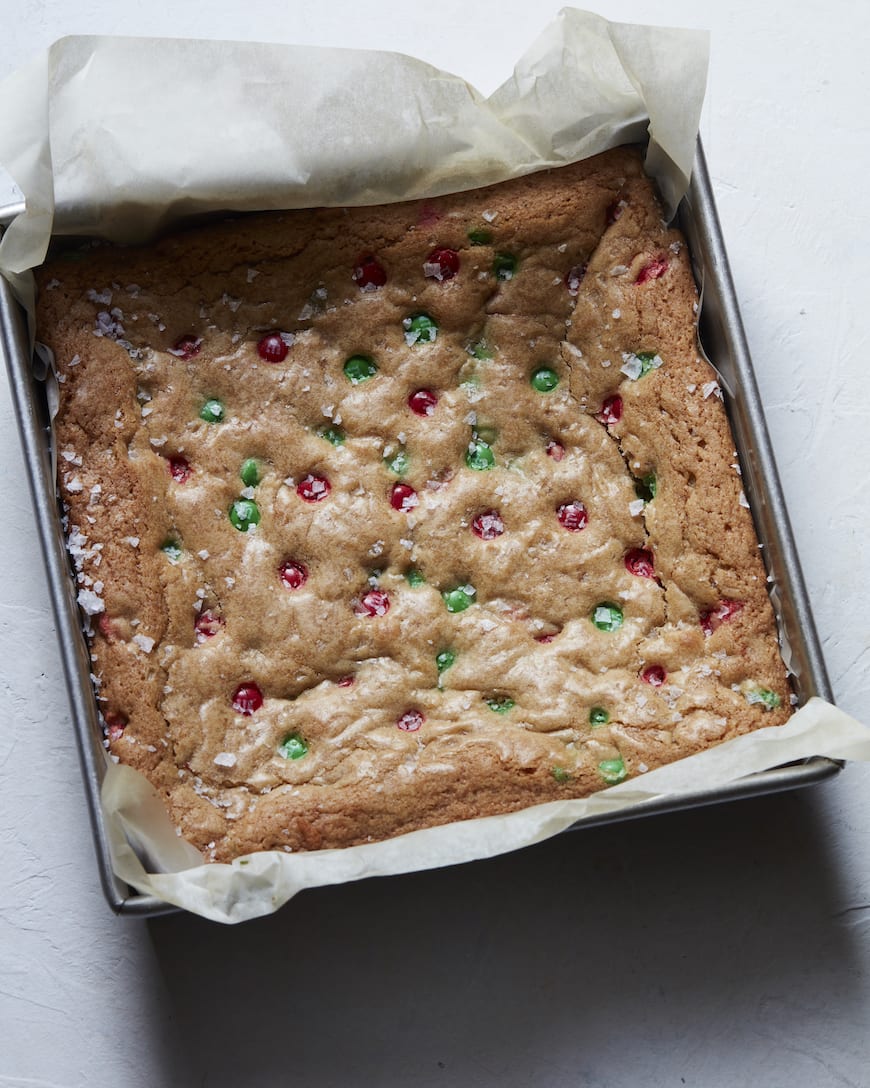 2: don't skimp on the M&M's and the sprinkle of salt on top. It really makes all the flavors sing!
3: After the baking time – LET THESE SET FOR 2 HOURS. They might look a little under-baked but they need time to finish residual baking once they come out of the oven.
4: proceed with caution once these are baked and cut. I've eaten pretty much an entire pan once before and I'm not even remotely exaggerating. Thomas had to remove the last 2 squares from the house because I could NOT BE STOPPED.
Soft Sugar M&M Cookie Bars
Ingredients
1

cup

butter

melted

2

cup

light brown sugar

4

teaspoons

vanilla extract

2

large eggs

2

cups

all purpose flour

1

teaspoon

baking powder

¼

teaspoon

of baking soda

1

cup

Milk Chocolate M&M's

plus extra for garnish

Maldon sea salt

optional
Instructions
Preheat oven to 350 degrees.

In a large bowl, combine the melted butter and brown sugar and mix with a wooden spoon for 1 minute until combined. Add the vanilla and eggs, making sure to scrape down the sides of the bowl, and mix until fully incorporated.

Add the dry ingredients into the bowl and slowly mix until just combined. The batter will be a bit stiff, but that's normal. Fold in 1 cup of the Milk Chocolate M&M's.

Spray a 9x9 metal baking pan (see note above) with baking spray and line it with parchment paper. Spoon the batter into the prepared baking sheet and sprinkle with the remaining Milk Chocolate M&M's and Maldon sea salt if desired and transfer it into the oven. Bake for 35-40 minutes. Once the bars have baked, remove them from the oven and let cool for at least 2 hours before cutting and serving.