Okay we did a pretty extensive Christmas dessert round up over the weekend – but my DM's on instagram are flooded with requests for Christmas side dishes so we're rounding them ALL up in one place for easy access. Look no further – we are officially covered!
This way if your fam has a tradition of prime rib or tenderloin or lobster or whatever… you can be creative and spruce up the sides!!
So… without further ado… let's get into it. Below you'll find a complete list of Christmas side dishes that will blow your fam away! Just forward this link to whoever needs some ideas and you'll be golden!
Let's get into the sides:
Cheesy Crispy Cauliflower Gratin – one of my all time favs from this year!
Spicy Garlic Green Beans – green beans that taste like candy, you're welcome in advance.
Cheesy Creamed Kale – it's like your fav spinach dip at your local steakhouse but BETTER!
Sautéed Brussels Sprouts – the most delicious lemon and garlicky Brussels you'll ever make… promise!
Wild Mushroom Stuffing – it's the only stuffing I'll allow on my table 7 years and running… it's can't be beat! And if you're not into mushrooms, just omit them.
Roasted Acorn Squash with Ricotta and Pomegranate Seeds – a fun new side dish that people will request year after year
The Best Mascarpone Mashed Potatoes – these are equal parts creamy, cheesy, buttery and perfect.
Parmesan Roasted Potatoes – the keys to the best roasted potatoes await you!
Cheesy Potato Gratin – layered and baked potatoes with cheese and cream, what more could you ask for?
Shredded Brussels Sprouts Salad – want something a little lighter, this shredded salad is a very festive addition to the table!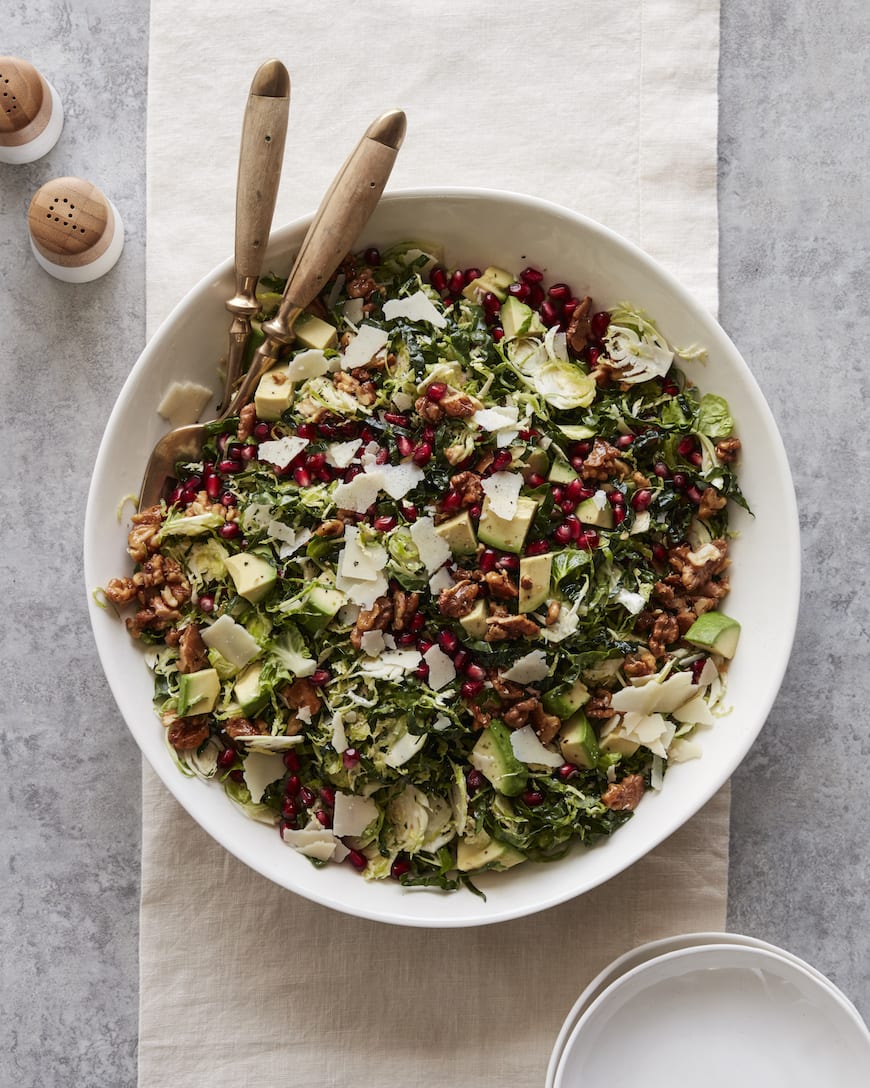 Charred Carrots with Herbs – this was actually the first thing to disappear at my last dinner party! The carrots are sweet and the topping is bright and fresh!
Peas with Pancetta and Lemon – growing up we would ALWAYS fight over who got the last spoonful of peas. And this recipe is even better than what we had growing up.
Parmesan Roasted Cauliflower – best cauliflower recipe you'll ever try… cross my heart!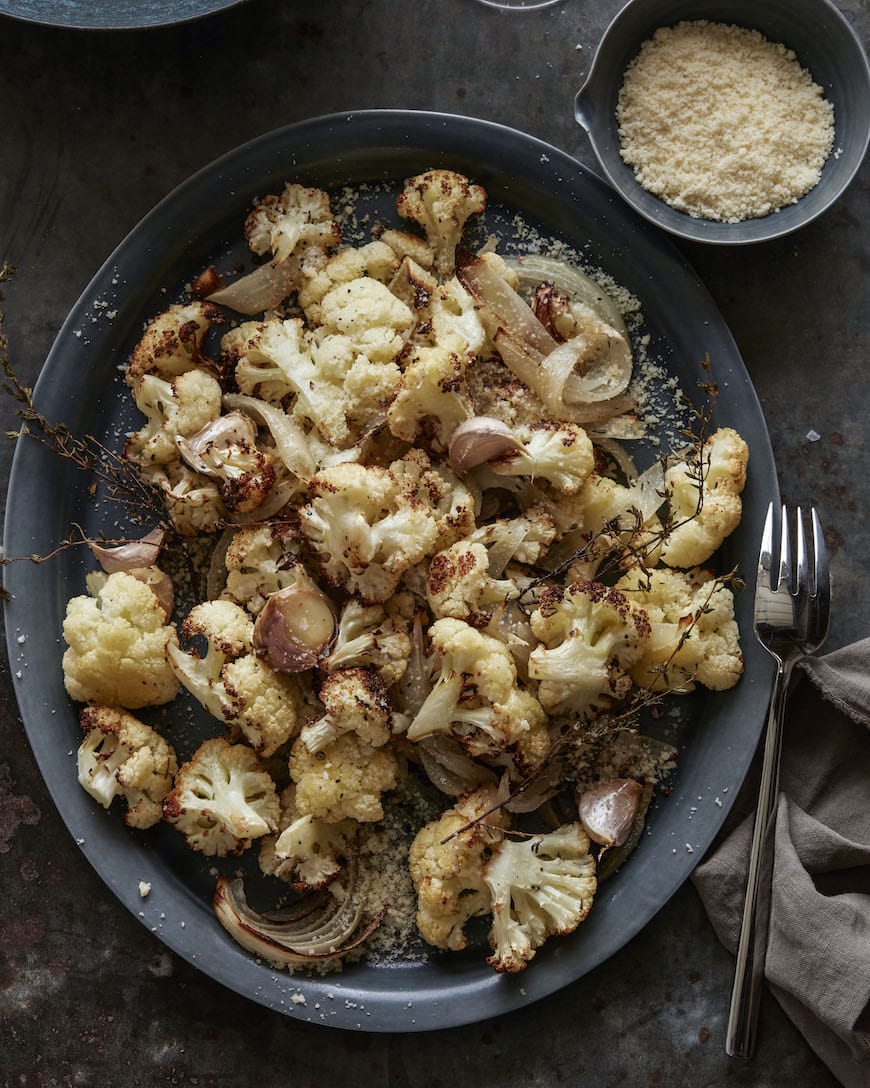 Chipotle Mashed Sweet Potatoes – another sleeper success at my most recent dinner party. Chipotle Mashed Sweet Potatoes was a major crowd pleaser.
Garlic and Herb Sweet Potato Fries – who doesn't love a quick hit of french fries at Thanksgiving.
Brown Butter Roasted Pumpkin – this roasted veg salad will leave you weak in the knees it's so good.
Sweet Potato Gratin – more gratins!! More is always more.
Creamy Baked Mac and Cheese – the cheesiest and creamiest mac and cheese you'll ever make with a crispy panko topping.
Roasted Brussels Sprouts Salad with Pomegranate Seeds!
Sautéed Kale with Lemons and Fresnos
and there you have it!! The best tried and true Christmas Side Dish recipes for your big holiday feast!