Well – it happened! It's officially fall. Honestly, I'm not sure how to feel. On one hand, I'm hoping for a little rain in the near future and days filled with lots of comforting but healthy meals! But at the same time, not ready to let go of summer peaches and corn season. So we're just going for it…
Sunday – Butternut Squash + Carrot Soup is happening for Sunday night dinner. With a big fat side of garlic bread. And a side of my Monster Green Salad.  Even if I'm not really ready for fall, I AM 100% ready for soups!
Monday – Chopped Thai Salad a little meatless monday action. Or if you want to add some perfect chicken or salmon or beef, have at it!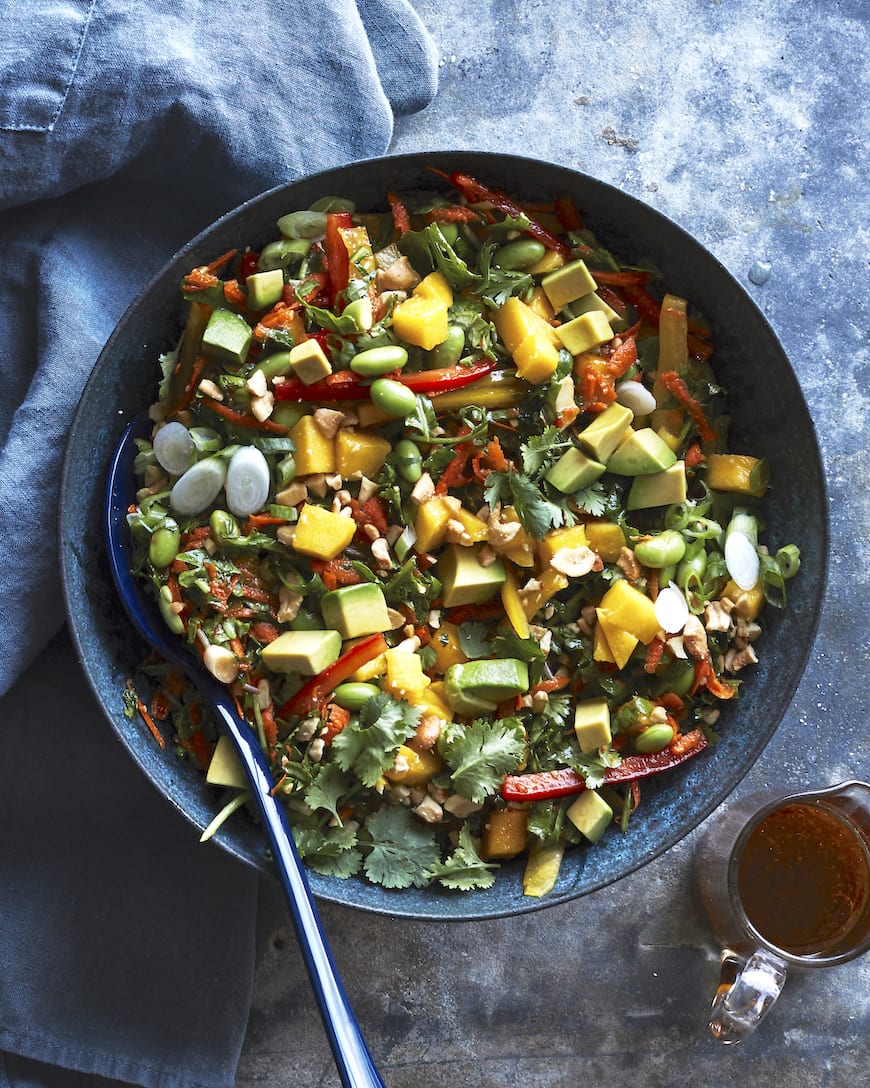 Tuesday – Taco Salad Bowls are on deck. Everything in one bowl. Oh YESSSS!
Wednesday – Can we reinstate pizza night?? I think that needs to happen. Bacon Brussels and Leek Pizza is on the menu this week. Just ditch the bacon if you want it to be veg friendly!
Thursday – It's all about this Cheesy Chicken Taco Chili Pasta!! It's a combo of basically pasta, enchiladas, taco and chili and it might sound aggressive but you're going to love it. Yes please
Friday – we're doing that Mediterranean dinner party for some friends in our backyard!! Feels right!
DESSERT: Dad's Kitchen Sink Cookies are on deck because it's just that kind of week. And these are truly some of the best kitchen sink cookie on the planet.
and since it's officially fall, how about some Pumpkin Chocolate Chip Muffins for breakfast!