Happy Sunday! A weeks worth of delicious meals coming your way in 3, 2, 1…
Sunday – Chipotle Chicken Lettuce Wraps are happening tonight!! If you haven't made these yet, you're missing out!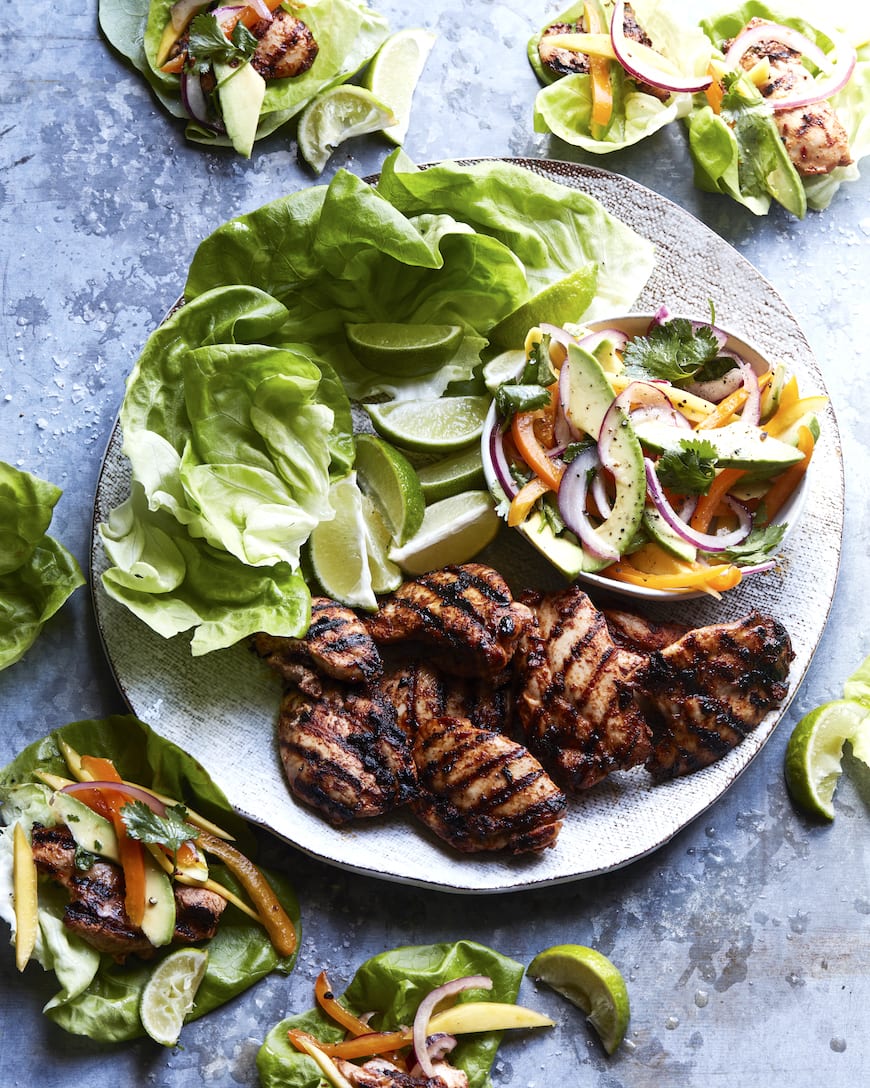 Monday – Meatless Monday is all about this Salad Pizza!!!
Tuesday – It's kinda like Taco Tuesday but more like Fajita Tuesday! Chicken Fajitas Quinoa Bake is happening! No side dishes needed!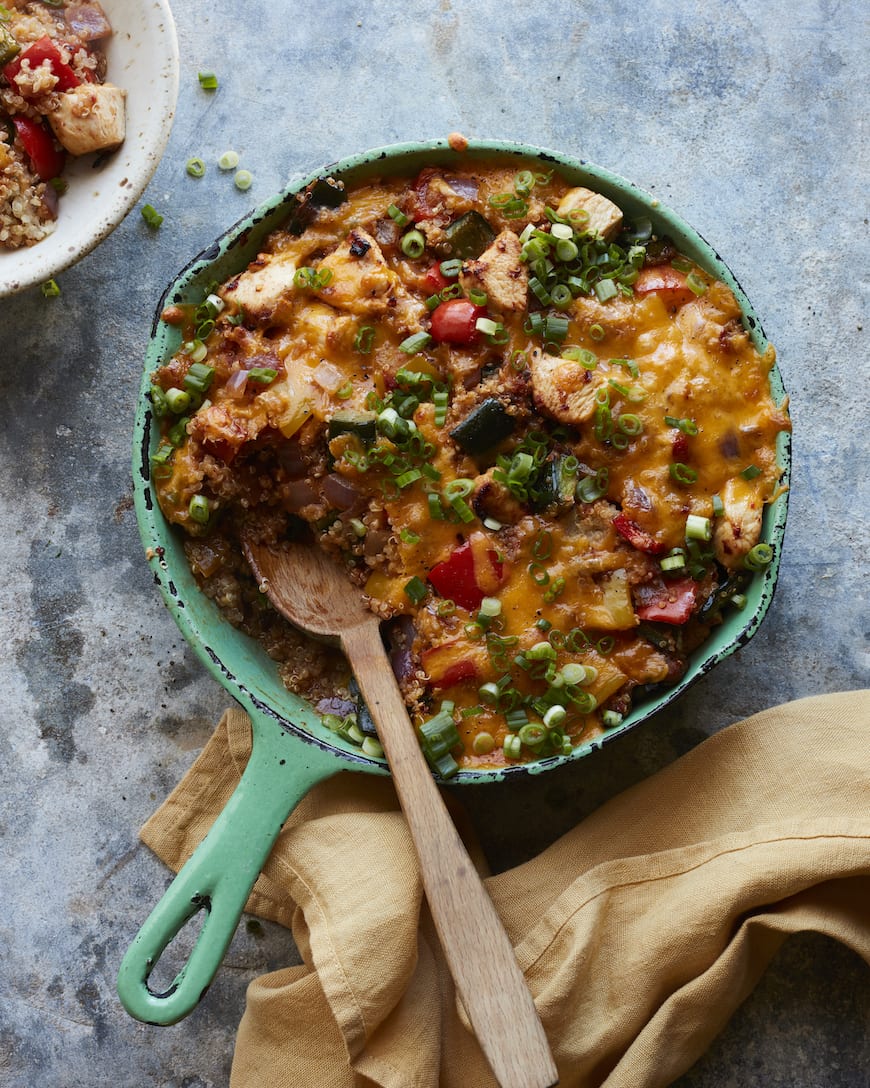 Wednesday – This weeks has 2 pizza nights and #2 is all about this White Pizza with Spinach! OMG and the lemon on top – sends it over the top! Obvi making a loaded salad to go along with this!
Thursday – White Fish with Tomato Basil Beans is legit AMAZING!! So simple to make too!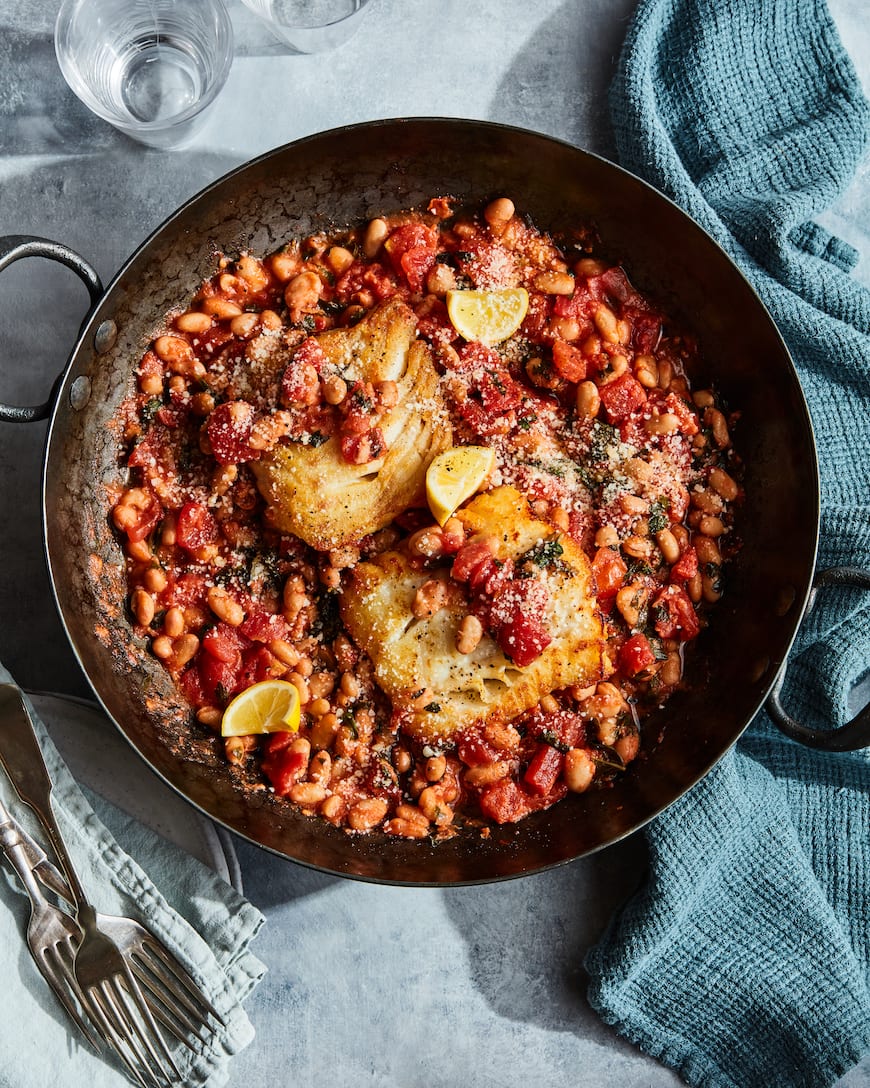 Friday – BOLOGNESE IS HAPPENING
A little somethin somethin for breakfasts this week looks like a Coconut Acai Bowl!
And a sweet treat to stock in the house… KITCHEN SINK COOKIES!