Happy Sunday! It's a long weekend so let's live it up, shall we? A weeks worth of delicious meals coming your way in 3, 2, 1…
Sunday – Turkey Tortilla Soup Tonight! Everything you could want for dinner piled high in 1 bowl! Sub the turkey for chicken if that's more your thing – and that's exactly what I'll be doing because I just bought a store bought rotisserie chicken from Whole Foods yesterday and it has this written all over it.
Monday – you guys asked for it! More dinners that can turn into lunches… Chipotle Chicken Chili with all the fixin's! Plus it's supposedly going  to be cold Monday and I just want to eat this on the couch and watch TV and snuggle.
Tuesday – It's kinda like Taco Tuesday but more like Fajita Tuesday! Chicken Fajitas Quinoa Bake is happening! No side dishes needed!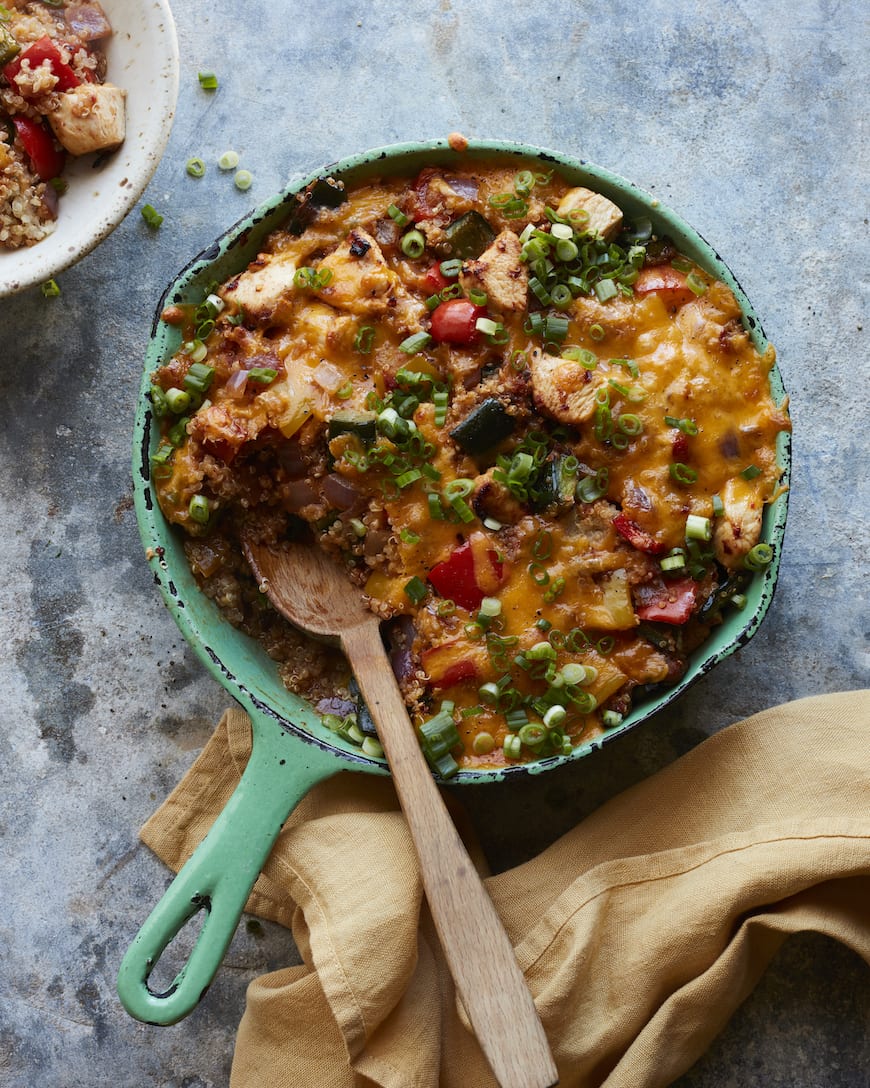 Wednesday – This weeks pizza night is all about this White Pizza with Spinach! OMG and the lemon on top – sends it over the top! Obvi making a loaded salad to go along with this!
Thursday – Lemon Chicken Pasta with some lemony charred Brussels Sprouts because I haven't been able to stop thinking about it since last time I made it!
A little somethin somethin for breakfasts this week looks like a Coconut Acai Bowl!
And a sweet treat to stock in the house… Chocolate Brownie Pudding which you can just make in a skillet and attack with a spoon when the mood strikes!