Can you believe my last cookbook has been out for 2 entire years?!? And the next book comes out in a matter of months! Where does time go? Is it even real? Let's meal plan!
Sunday – Bacon Fried Rice is happening tonight because you can double the recipe and have it for lunch tomorrow too!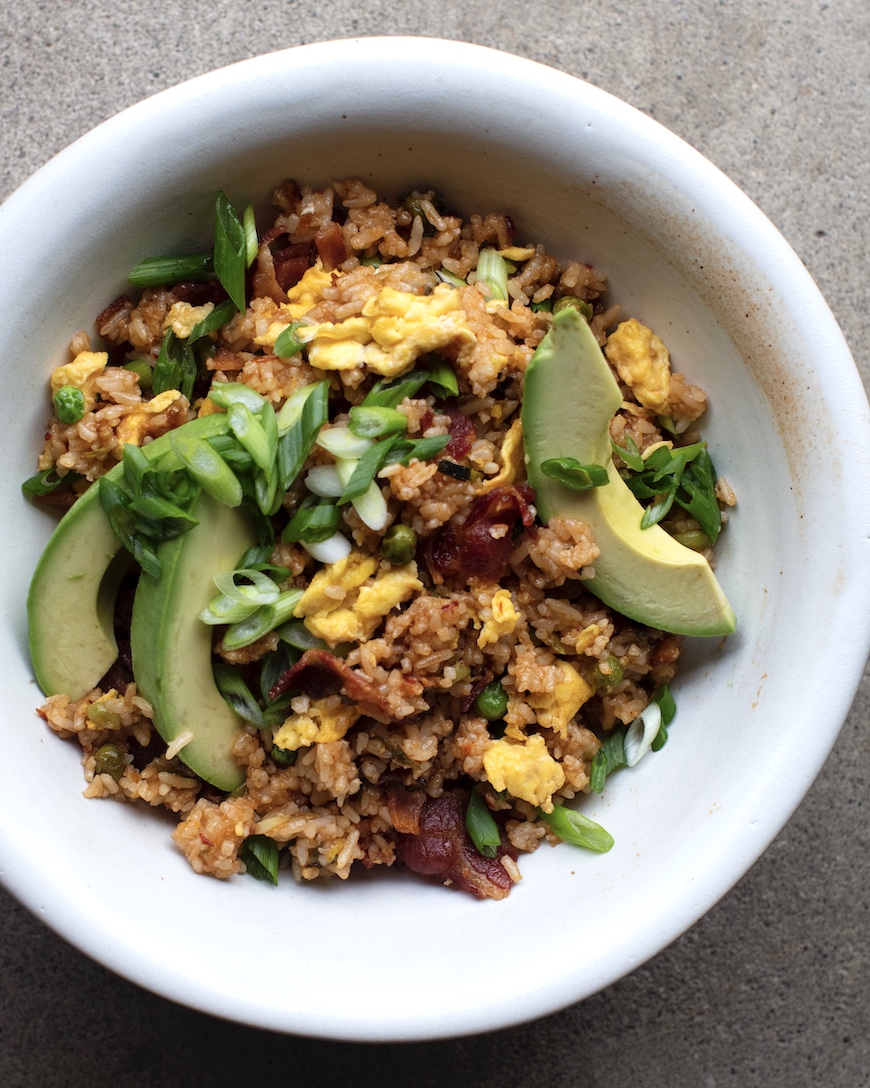 Monday – Keeping things easy and light for meatless monday this week and going with my current favorite pasta – Tomato Basil Pasta with Burrata and some Breadcrumbs on top! Green Monster Salad on the side – duh!
Tuesday – I will be eating Carnitas Tacos!! It's the right move.
Wednesday – For hump day this week I'm thinking the easy shredded Mexican chicken needs to happen and then we can serve it up with some cilantro green rice and guacamole!!
Thursday – it's Cinco de Mayo and we'll be making something delish! Here's my full menu!
Friday – Ending the week with some Grilled BBQ Chicken Pizza! Throw it on the grill or do it in your oven, either way you'll love it!
Saturday – We're going with Cauliflower Rice Veggie Bowls with mega amounts of guacamole!
For a little sweet treat how about these Crinkle Brownie Bites!
And I'm keeping it light with these green smoothies for breakfast!