IT'S A BIG WEEK THIS WEEK. Like mega. Tuesday is the big day. Cookbook #3 will officially be out in the world and we're going to celebrate with an epic line up of dinners all week long! Let's do this!
Sunday –  Bacon Fried Rice is happening tonight because you can double the recipe and have it for lunch tomorrow too!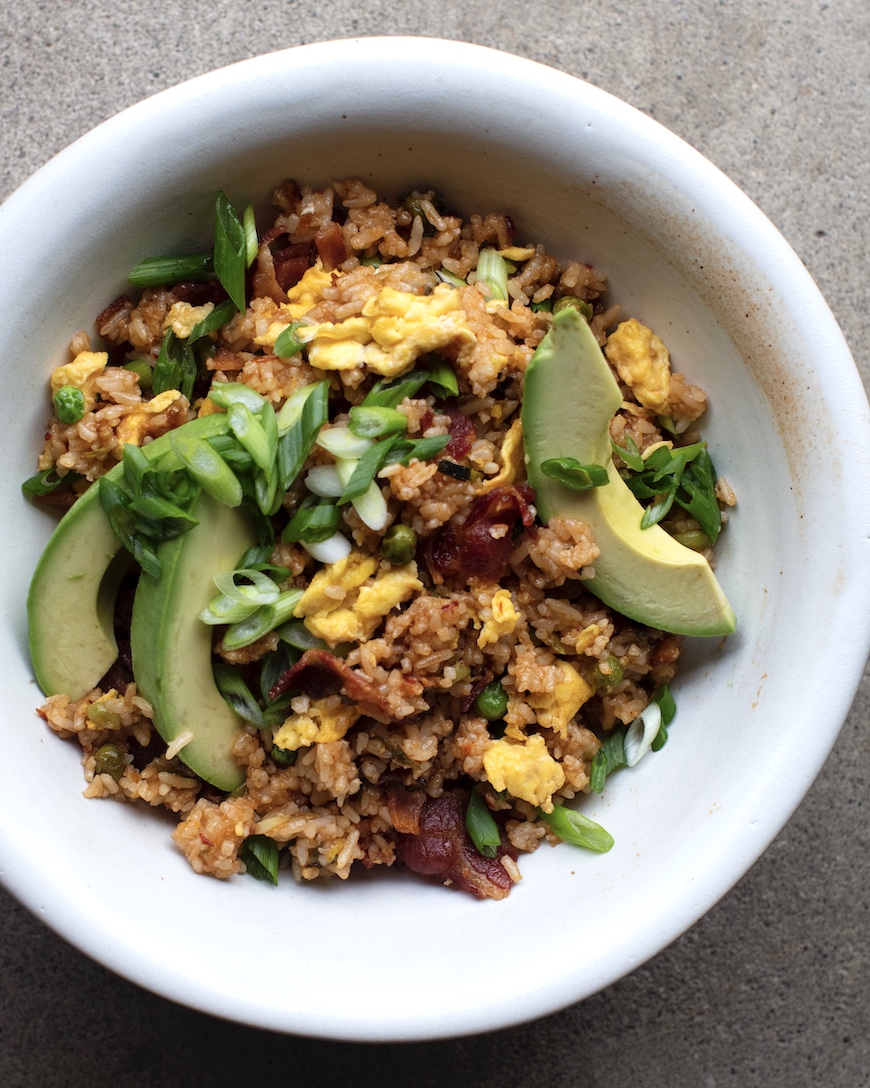 Monday – Keeping things easy and light for meatless monday this week and going with my current favorite pasta – Tomato Basil Pasta with Burrata and some Breadcrumbs on top! Green Monster Salad on the side – duh!
Tuesday –  I will be celebrating the book launch with Carnitas Tacos!! It's the right move.
Wednesday – For hump day this week I'm thinking the easy shredded Mexican chicken needs to happen and then we can serve it up with some cilantro green rice and guacamole!!
Thursday – Ending the week with some Grilled BBQ Chicken Pizza! Throw it on the grill or do it in your oven, either way you'll love it!
Friday – We're going with Cauliflower Rice Veggie Bowls with mega amounts of guacamole!
For a little sweet treat how about these Crinkle Brownie Bites!
And I'm keeping it light with these green smoothies for breakfast!