Here we go!! Week 24! We're keep things mostly healthy with a few indulgences because that's the name of the game here on What's Gaby Cooking!!
Sunday – Crispy Salmon Succotash because I need something healthy after this weekend and who doesn't love Salmon with a green monster salad!
Monday – Charred Tomato and Pesto Pizza is happening! Get pumped. And a loaded power salad on the side.
Tuesday – Fish Taco Bowls with guacamole because it's a crazy week and we need something that will be quick and easy!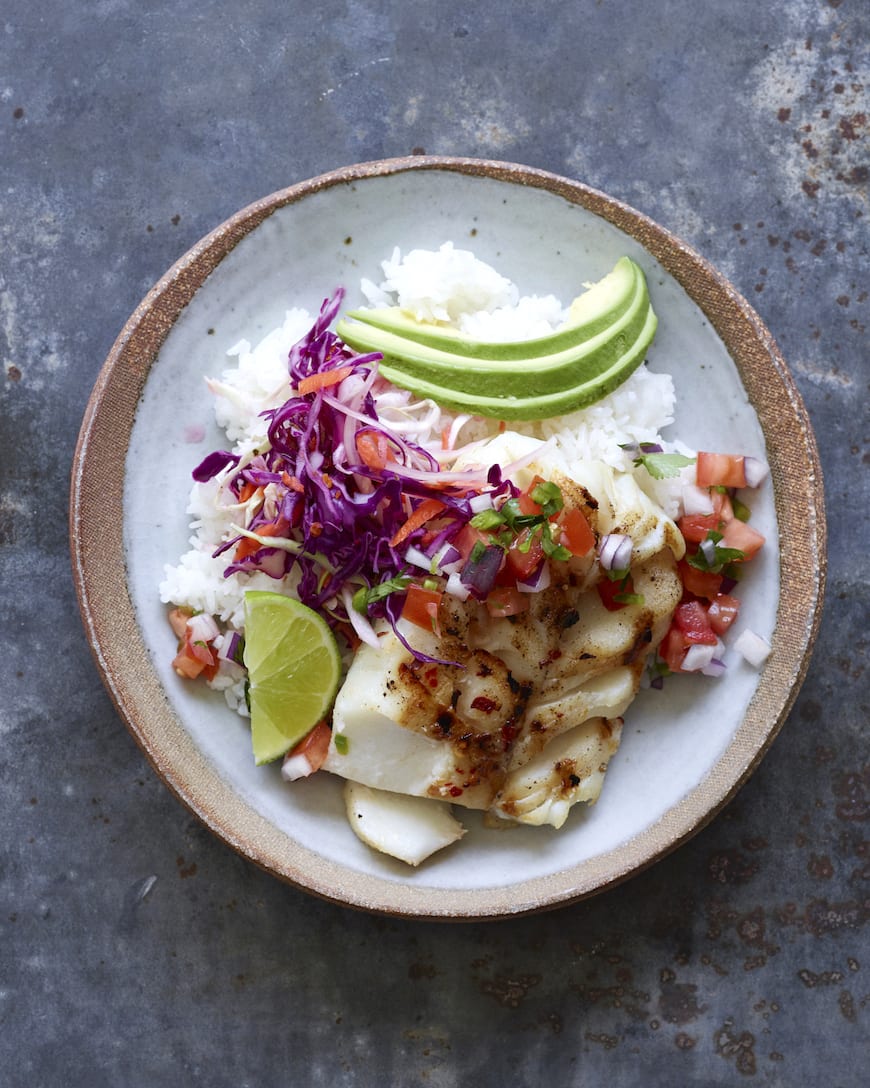 Wednesday – Butter Chicken! The recipe is borderline obsession for me right now. Cannot get enough.
Thursday – Steak Fajitas!! Guacamole. Pico. And some rice to boot! YES PLEASE!
And for a little something sweet let's do Caramel Brownies!
And for breakfast this week I'm all about some Green Machine Smoothies!!