Let's keep things light this week, shall we? Okay well light-ish! We have some decadent months ahead of us and I'm all about balance.
Sunday – Chicken Parmesan is on the menu with a side of pasta and a Roasted Brussels Sprouts Salad that I'm hoping doesn't entirely get eaten so I can take it for lunch on Monday.
Monday – I'm going for these Greek Chicken Salad Bowls! It's a main course and a salad in one bowl and it couldn't be more perfect for a Monday night dinner. Simple, light and delish.
Tuesday – BLT Flatbread! Duh. And a Green Monster Salad. That counts as light, right?
Wednesday – Kimchi Fried Rice! The most perfect fried rice ever invented – get ready to have your socks knocked off!
Thursday – Quinoa Stuffed Bell Peppers (which also can double for leftovers for lunch on Friday!) and some Spicy Garlic Green Beans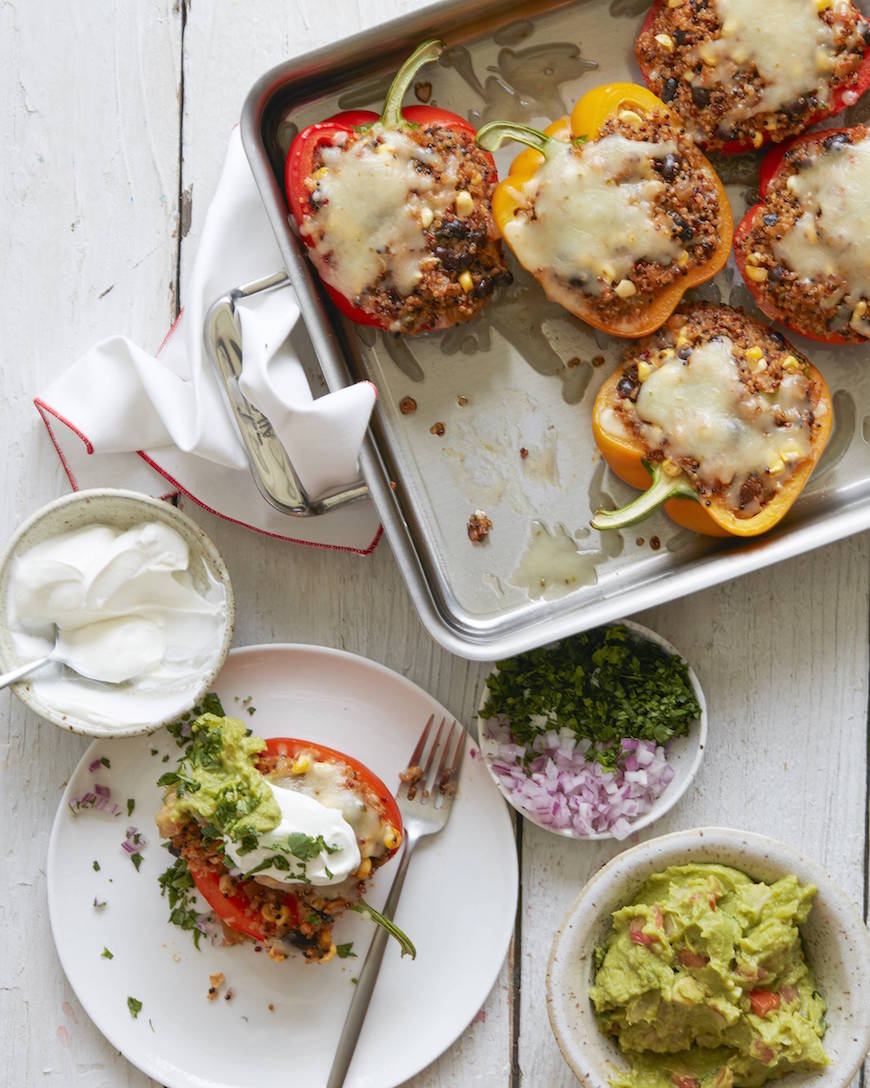 For breakfast this week it's all about these Pumpkin Bars!
And for a sweet treat that can also double as a snack… Dark Chocolate Muddy Buddies!
Happy Sunday guys! xx