Can I give you one piece of advice for V-Day? Don't go out for dinner! It's like the worst day to go out because restaurants are packed, you normally have a pre-fixe menu and in my opinion, that's not the way to go! Instead, I'm all about staying in, cooking dinner together and celebrating Valentine's Day at home (preferably in pajamas)! So in an effort to help make sure everyone has an epic night, a few Valentine's Day Menu options are below!
Menu #1 – if you guys are meat lovers…
Grilled Rib Eye Steak with a Compound Herb Butter, Parmesan Roasted Cauliflower, and a Roasted Butternut Squash Salad
Menu #2 – if you're feeling a more vegetarian vibe…
Eggplant Rollatini with Parmesan Risotto and a Shredded Brussels Sprouts Salad!
Menu #3 – if you want to go the fish route…
Herb Crusted Roasted Salmon, Spicy Garlic Green Beans, and a Roasted Carrot Salad
Menu #4 – if you're obsessed with pasta…
Butternut Squash Pasta (add some of these shrimp if you want), a side of sautéed Brussels Sprouts and a Farmers Market Salad.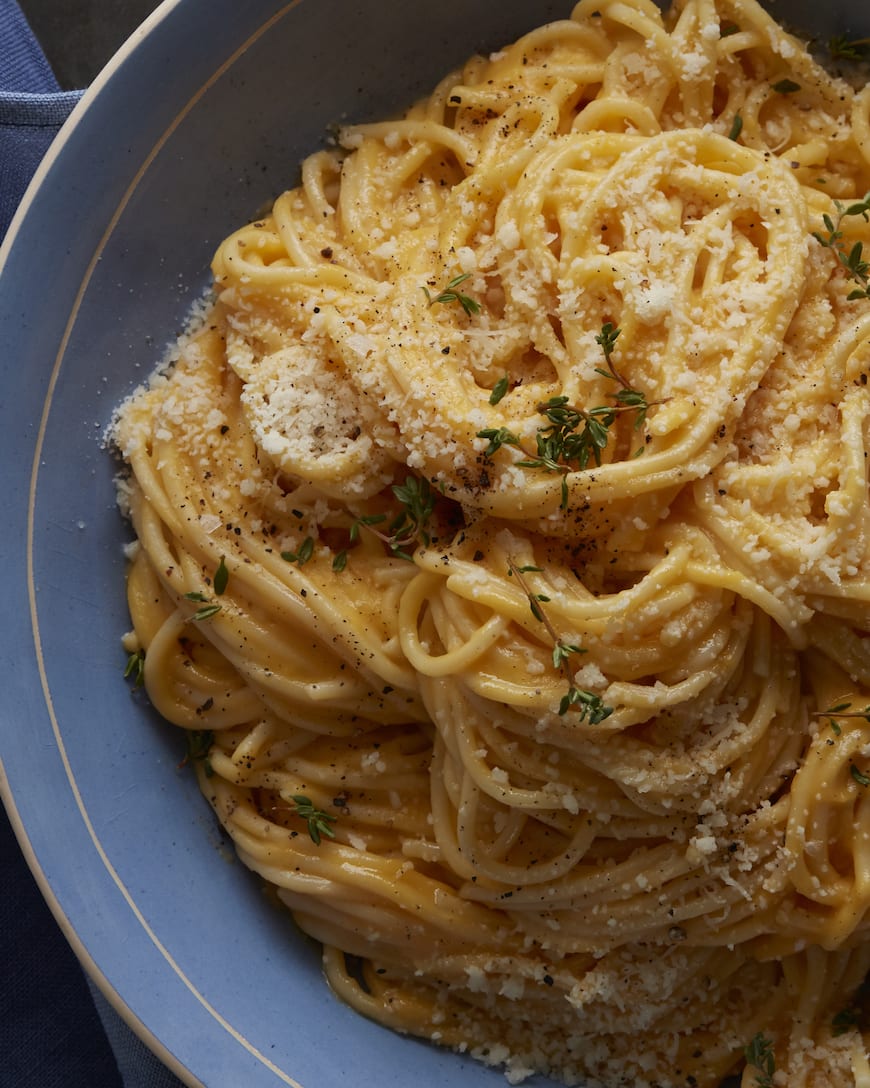 Menu #5 and the one nearest and dearest to my heart….
Chicken Parmesan and a Green Monster Salad! Add some pasta with the chicken if you want too!
And let's not forget desserts! You're for sure going to need one of these:
S'more Pudding Pie – one of the very best things I've ever made!

Caramel Brownies – super simple but SO addictive. Try stopping after just one.


or any of these Valentine's Day themed desserts over here!