We've got just over 1 week until Thanksgiving and we've covered almost everything except a comprehensive guide to Thanksgiving desserts!
Below you'll find just about everything you could possibly need to make the dessert moment of your dreams! Well, everything except Pumpkin Pie because honestly everyone has their own pumpkin pie recipe and truth me told… I think it's kinda boring. Don't judge me! I'll take pumpkin in every other form… but pie! So grab a few recipes below, add them to your to-do list (many can be made ahead!) and let's do this!
Chocolate Butterscotch Blondie Brownies – these take almost no time to whip up and can easily be prepped ahead! Perfect for all ages
Cheesecake Cookie Bars – you can never have enough bars am I right? There are part cookie / part cheesecake and 100% addictive.
Salted Chocolate Tart with Potato Chip Crust – if you want something that looks like a pie but it 10283 times better… this is it! A salted chocolate ganache with a potato chip crust… it's a perfect showstopping thanksgiving dessert!
Caramel Apple Cheesecake Bars – these are a cross between a pie and a cheesecake bar and the salted caramel on top is truly extraordinary.
Puff Pastry Apple Galette – looks fancy right?! It's gorgeous but it's not too complicated… just requires some knife skills and a piece of store bought puff pastry.
Mom's Famous Apple Crisp – honestly this is my favorite dessert of all times with a big scoop of good vanilla ice cream on top!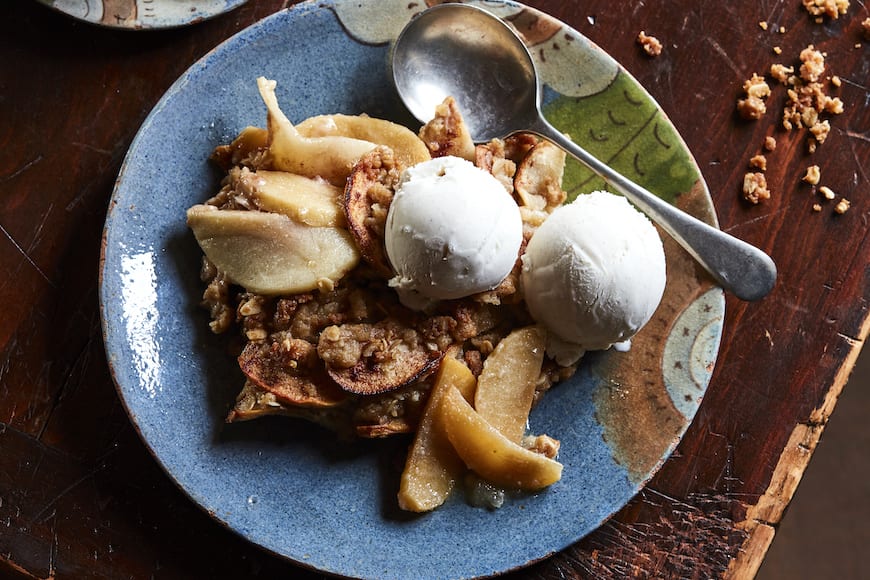 Chocolate Pumpkin Cheesecake – I told you there would be pumpkin!
Pumpkin Cheesecake with Marshmallow Meringue – show stopper!!!! It's a true beauty.
Chocolate Brownie Pudding – for anyone who REALLY REALLY REALLY loves chocolate… this is for you.
Snickerdoodle Blondies – imagine your favorite snickerdoodle cookie but in bar form. It's truly not to be missed.
Chocolate Chip Bread Pudding – it's half dessert and half breakfast so if you're lucky enough to have leftovers… this is the way to go on a weekend morning!
Pizookie! – my childhood favorite! A just slightly under-baked cookie that you can attack straight outta the pan!
Sweet Potato Pie – ok FINE…. I gave you a pie!! It's pretty too!
Triple Layer Pumpkin Chocolate Chip Bread – if you want another show stopper… this is it!
S'mores Pudding Pie – ok one more pie but instead of a pumpkin filling…. it's S'MORES!!
And there you have it – all my favorite Thanksgiving Desserts so you can jazz up your Thanksgiving table!
PS – are you thinking of putting this on your Thanksgiving menu? Check out the full What's Gaby Cooking menu here along with the master prep schedule to keep things organized and on track!
And if you need more Thanksgiving Ideas check out this roundup of 80+ Thanksgiving Recipes and Ideas